Music Review: Find the Beat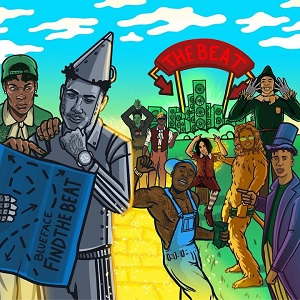 "Find The Beat," by Blueface is his debut album with its initial release on December 6, 2019 for Cash Money West Productions. 
The album features big rappers and singers like Gunna, Lil Baby, DaBaby, Ambjaay, Stunna 4 Vegas, NLE Choppa, Jeremih, and YBN Nahmir. 
With many artists, it looks like it should bring a bigger audience.
"Find the Beat"  has 12 songs, two of which were already released as album singles in October of 2019.
The album cover displays a "Wizards of Oz" theme as the characters are edited to look like him and other rappers. It portrays the yellow brick road and the supporting characters from the film.
The new album, in all honesty, isn't as great as one would expect it to be.
In my opinion, it doesn't do much justice to Blueface's voice and it really doesn't have many songs I like.
"First Class" is not a great song, but it's one of the better ones.
In my opinion, as a debut album, Blueface should've had more upbeat songs instead of keeping it mainly rap.
"First Class" is one of Blueface's album singles that about being in an airport as he sings about first class.
The new album "Find The Beat," isn't as good as its fans would have wanted it to be.