McCann sculpts a future in ceramics
English teacher Shannon McCann is taking steps to foster her love of ceramics.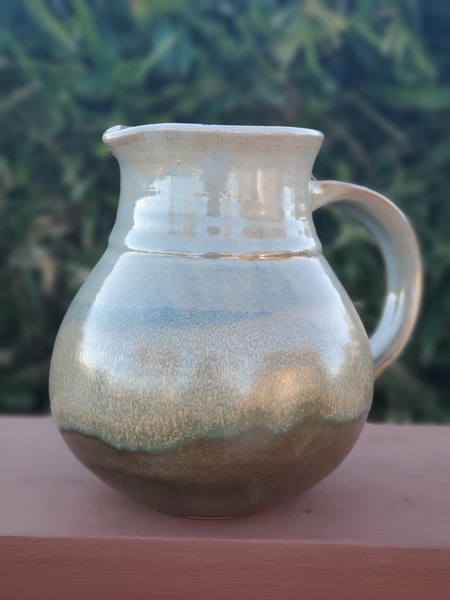 Proposition 28 on California's recent ballot led to a unanimous decision of annually allocating $1 billion dollars to K-12 art programs.
Schools in California tend to put emphasis on "core subjects" while art education is usually being strangled by budget cuts. 
At Granite Bay High School, over 79% of students have taken an AP class regarding math, science, english or history. Rigorous academic courses commonly take priority over visual arts. 
Therefore, such an abrupt shift of focus towards funding for arts has piqued the interest of many teachers. 
One of these teachers is Shannon McCann, CP English 9 and AP English Language and Composition teacher at GBHS.       
Despite dedicating 17 years to CP English 9, McCann's passion for ceramics never dwindled. She's always wondered about the possibility of teaching it. 
"I've always thought about ceramics and had it at the back of my mind," McCann said. 
Her interest in the arts initially began during her own high school years. Since the school was new, the first teacher for ceramics also doubled as a choir teacher. Similarly, as of 2023, only one in five CA public schools had a full time arts or music teacher. 
After college, McCann decided to put her hobby aside for a while to focus on her career.
"I've just never told anybody I was interested in it until recently when I bought a wheel and a kiln for my house," McCann said.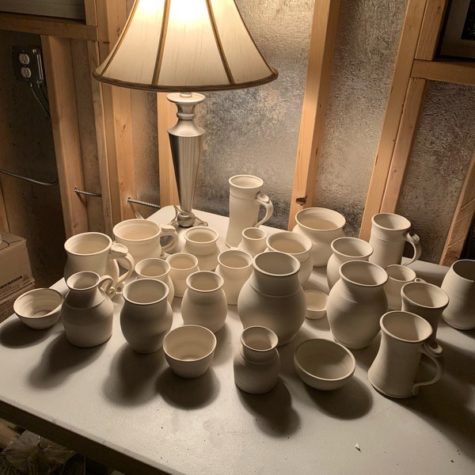 In order to prepare for the multiple choice and short answer questions to come, McCann did a self study to reteach herself everything she had forgotten over the years. Alongside taking lessons online, she bought herself a few textbooks for Christmas.
"One day she left class early to take an art related exam, and told us all about it at the beginning of class the next day," AP Lang student, Emily Allison, said. 
Students that have taken English with McCann have gotten glimpses of her creativity and artistic teaching style through the way she explains literature and her personal stories. 
"For me, English and ceramics intertwine in a strange way," McCann said.
Aubrey Donahue, a senior,  took both ceramics and AP Lang, and remembers taking note of McCann's ingenuity when she mentioned her sticker business with her daughter. Donahue sees literature as something that intertwines with art as well. 
"I think that her creative side will translate well into the art program," Donahue said.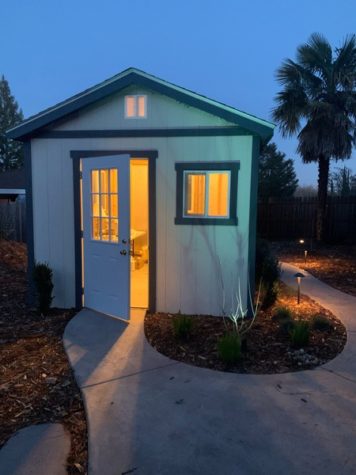 The current ceramics teachers are Ron Owens and Bradley Cordell. Many students have been under the impression that McCann will immediately begin working alongside them if she passes the exam. However, this is untrue.
Even though McCann recognizes that the chances of becoming a ceramics teacher are slim, she took the exam as a measure to keep her options open in the future. 
Since ceramics is so popular at GBHS, not everyone that selects it as a course is getting it added to their schedule.
While some may argue that an additional ceramics class is unnecessary, students like Donahue view it as beneficial.
"We are known for being a well rounded school academically and athletically, I don't think that anyone should mind including visual arts into the list," Donahue said.
About the Contributor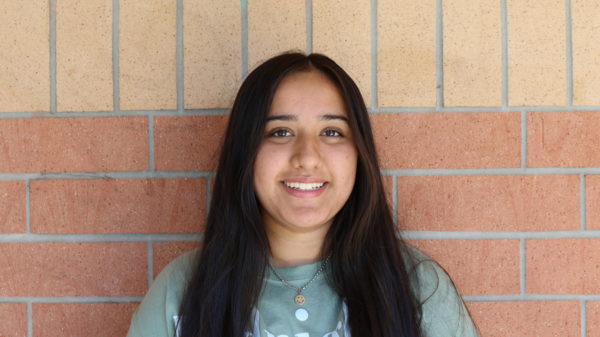 Saihaj Cheema, Assistant Editor
Saihaj is a senior and Assistant Features Editor. This is her fourth year on the Gazette staff.