Maile Zeng's milestone at speech state championships
GBHS sophomore, Maile Zeng has accomplished what no GB student has done in over a decade. In her first semester ever in competitive speech, Zeng won the California Speech State Championships.
   Granite Bay High School student Maile Zeng stands amongst several of her competitors in front of a massive crowd. She has made it to the state finals for her oratory speech, and now awaits to hear the winners of the competition. She takes a deep breath as the announcer starts to declare the individual placements: Fifth, then fourth, then third. The room hushes as the announcer pauses. Zeng holds her breath. And the announcer proclaims a school completely different from GBHS, signifying Zeng has won first place in the state in oratory speech. 
   Zeng and her team's entire journey at the State Championships began two days earlier.  Alongside Zeng, several members of the GB speech and debate team competed in several different sections in both speech and debate in the two days of competition. Zeng, freshman Nkilioma Eze, senior Speech and Debate captain Diane Quezada, fellow sophomores Anushka Kalyan and Siya Mishra were all Speech finalists in their respective categories. 
   "Speech and debate is so cool to me because it gives young leaders a passion and a drive to speak on whatever they want." Zeng said,  "That process has been really fun for me just because I… love being able to funnel and direct all of my thoughts into something I'm passionate about."
   Zeng's speech centered around women's empowerment. Zeng addresses several common stereotypes which women face and acknowledges the power of female leadership through redefining these narratives. 
   "I just really just love and uplift and empower people to listen to women's voices." Zeng said, "I look up to all the women who…embrace that message and who want to see young girls take the charge."
   Zeng's speech was evocative and emotional. 
   "One of the main points of feedback that I received was that they liked me because I was a genuine speaker." Zeng said, "It was interesting to see the Speech world prefer my speech over a more rigorous, scripted speech based on something that maybe you're not so passionate about."
   Zeng's Speech and Debate teammates shared their excitement over Zeng's historic victory;  Zeng's placement is the highest for the Speech and Debate team in over a decade—all in her first ever competitive season of speech competition.
   "We were all screaming, we were so proud of her. Maile has always definitely been one of the most hardworking, dedicated people I've ever met." Sophomore Audrey Baime said. "But I am not surprised at all, I've seen her speech several times, and it really embodies everything she's passionate about."
   Zeng's victory was especially historic for Speech and Debate coach and English teacher Robert Prichard. Prichard has been teaching three speech and debate courses for a decade, and Zeng's victory is the first he has seen while teaching at Granite Bay.
    "I always knew that she would do great things." Prichard said, "I was really grateful to have such an amazing student in my class who reached her whole potential."
   As a sophomore, Zeng still has two years left in her high school career. 
   "Even if you don't know what you're doing, and even if you are unsure about yourself, or questioning yourself, if you're genuinely passionate about something, it can go a long way." 
About the Contributor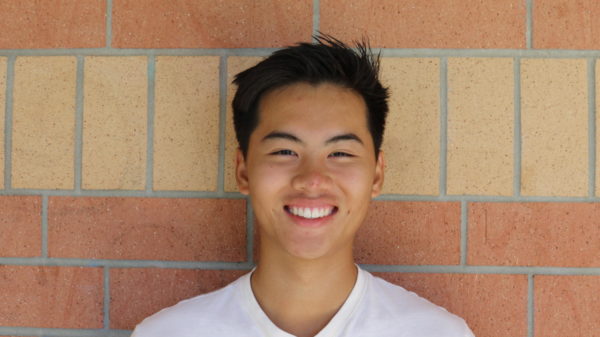 Ryan Kim, Editor
Ryan is a senior and Entertainment Editor. This is his third year on the Gazette staff.