Love Jeopardy? meet quiz bowl!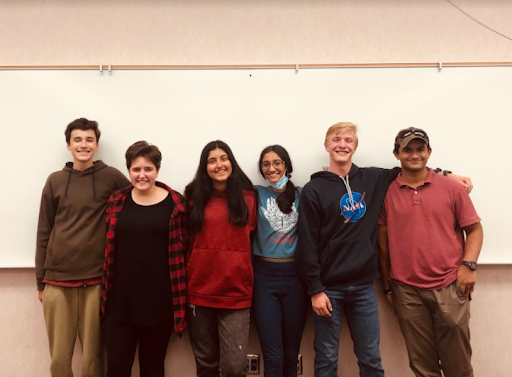 BAM! James Notley slams the table, shouting out a response to answer the clue. Siya Mishra nods in approval and says "power," in which 15 points are awarded to Notley for his correct answer. Mishra continues by reading the next question, as several Quiz Bowl players brace to slap the table, acting as the buzzer, as the air gets suspenseful with the competitors ready to slam the desk. 
President of this newfound club, Mishra is quite literally the national champion, winning the National Academic Quiz Tournament Middle School National Championship Tournament (NAQT MSNCT) for the 2020-2021 school year at her middle school, Winston Churchill Middle School. With three years of experience in this industry, she brings her specialty to GBHS to open Quiz Bowl. 
"(Quiz Bowl) became a game I became really passionate about and I really enjoyed playing," Mishra said, "and I thought I'd bring the same experience to players here at Granite Bay."
Quiz Bowl, a fast-paced Jeopardy-like trivia game with topics ranging from pop culture and ancient history to science and literature, usually consists of four people in each team. 
"Teamwork is especially crucial because it's … impossible for one … to cover the 20 different subjects that clues will have. The best teams will have a combination of players, which really complement each other," Mishra said. 
Although many QB tournaments are generally held in-person during the pre-COVID eras, the first tournament Granite Bay participated in this year was held virtually. From 9 a.m. to 4 p.m. on Saturday, Oct. 23, Granite Bay Quiz Bowl teams battled at their first-ever tournament: the Sacramento Fall High School Tournament. 
Granite Bay fought their hardest, especially for their first game, taking home four victories for the Granite Bay A team (which consisted of James Notley, Siya Mishra and Ali Zaidi), who played in the varsity division, and three victories for the Granite Bay B team (which consisted of Maggie Lindhurst, Ethan Shohet and Shivani Gautam), who played in the JV division. 
Notley, the player who accumulated the most points for Granite Bay A, has experience in Quiz Bowl by being captain of his team in his eighth grade year. 
"I just like having a trivia competition," Notley said. "I guess (it's) a reason to just read random Wikipedia articles and everything I do normally for that." 
Maggie Lindhurst, captain of Granite Bay B team, has a willingness to learn more, and after a recommendation from a teacher in eighth grade, she joined Quiz Bowl. She took home the most points for Granite Bay B and credits her success to her confidence. 
"I guess just when you think you know something, don't be shy," Lindhurst said, "just buzz in." 
Ethan Shohet, another player for Granite Bay B, attributes his performance to watching "Jeopardy!" for a long time in his life.  
"I do know a lot of … random stuff. I mean, compared to (the average person), not even close." Shohet said. 
Although they didn't achieve the first ranking in the tournament, the group hopes to continue growing as they get more accustomed to Quiz Bowl. 
"I think we can improve by (being) a bit more focused (when) studying instead of just reading old question packets like we have been doing every day," Notley said. 
In addition to focusing on studying specific subjects each session, Mishra also hopes to form bonds with the players to strengthen as a team. 
"I really hope that the players … will continue to grow, … blossom as players, … build relationships with other players, get involved in the community and have some success in the game," Mishra said. 
Simply, playing Quiz Bowl for fun without it being an academic burden was Mishra's purpose in opening this club. 
All players said, "Join Quiz Bowl!" 
About the Contributor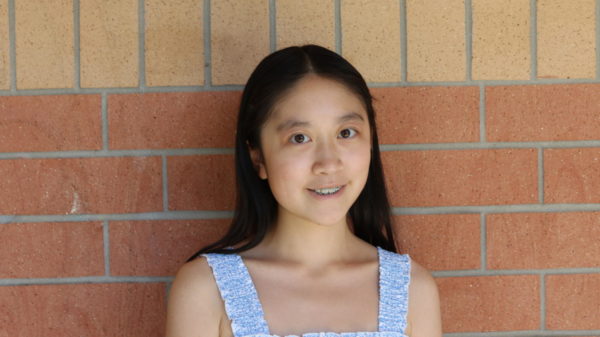 Sophie Nguyen, Editor
Sophie is a junior and Voices Editor. This is her third year on the Gazette staff.