Juggling jobs- how GBHS students do it
In just about every generic coming of age story, the high school protagonist embarks on the job search with admirable gusto.
The appeals, most notably financial freedom, are numerous. High school is when many students begin their first job,  yet time allocation between school and work can inevitably interfere with each other. 
In the state of California, students can only work for a limited amount of time each day and week depending on their age and whether or not school is in session. The Zaller Law Group states that 16 to 17-year olds may work up to 4 hours per day on a school day and up to eight hours on a non-school day in California. The shorter hours are intended to allow working minors, moreover high school students to get proper time to catch up on school work as well as participate in extracurricular activities.
Junior Kaitlyn Jones, an employee at Chick-fil-A, said that her sleep schedule has been impacted by her work hours a few times. 
"Sometimes (working) makes a little less time doing school work, and it kind of makes me stay up later," Jones said. 
Jones tries to work on assignments before her shift. Jones tries to complete and space out assignments to see what is important, and what to prioritize. That way Jones is able to avoid hastily finishing assignments at the last minute. Shift scheduling, Jones says, is communicated through the app Hot Schedules.
 Jones estimates that around 60% of the employees at Chick-fil-A are teens. Junior Chloe Jorden also works at Chick-fil-A. 
Advice Jones would give to students who want to start working is to look at the jobs hours, and flexibility, as well as taking your classes into consideration and estimating how long you'll need to complete assignments and study. 
Another aspect students will need to take into consideration is their extracurricular activities. 
"
I found a whole new family because everyone there is so great.
— Bella Simmons, sophomore and Round Table employee
Sophomore Bella Simmons is an employee at Round Table and also part of Student Government.
"I'm here to serve the student body so I do tend to prioritize student government more," Simmons said, "They're very flexible with schedules (at Round Table)."
When alerting her manager that she would be unable to take a shift in advance, it allows them to be more flexible to fit Simmons' schedule as well as find another person to cover her shift. 
Simmons like other GBHS students who work, stressed the importance of maintaining a strong work ethic to balance school and work commitments. 
"I found a whole new family because everyone there is so great," Simmons said of her fellow Round Table employees. 
Senior Colton Clark, an employee at Golfland Sunsplash, tries to look at his personal and work schedule to fit in ways he can work on school work.
"I try to at least try to do a little bit of studying, if I can't, I always work it out somehow," Clark said. 
If Clark could not find a period of time where he could study or finish homework, he would separate the work into small segments so he could fit it into small periods of time. 
He also mentioned that his job positively affected his school work and sees his job as a motivation to complete his school work. 
"When I got the job, I kind of started trying to get everything done," Clark said. 
Clark advises people to figure out what to prioritize and to create a good schedule, that way students are able to balance both working and school.
About the Writer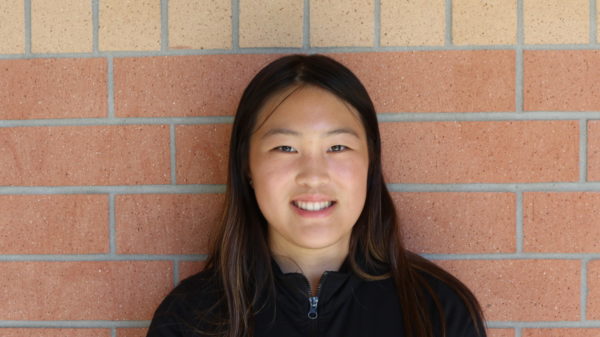 Rachel Guo, Co-Editor-in-Chief
Rachel is a junior and Co-Editor-in-Chief. This is her third year on the Gazette staff.