GBHS contemplates a major transition
Administration examines the positive and negative effects of a move away from 4×4 block
After more than two decades on a 4×4 block schedule, Granite Bay High teachers and administrators are at least having conversations about making a change.
"Discussions regarding the benefits of various schedules tend to be ongoing," GBHS assistant principal Jessup McGregor said.
Recently, the possibility of integrating a traditional six-period yearly schedule into GBHS has gained the attention of administrators.
"Each type of schedule brings many benefits as well as some drawbacks," McGregor said,  "as … many folks have feelings for and against each."
In a traditional six-period schedule, students are enrolled in six classes that meet every day for the entire school year, with the exception of courses that meet for only a semester such as government and economics. 
In this system, students would take 24 courses in four years of high school vs. 32 in the 4×4 block schedule.
"One of the primary benefits that often comes up is providing a longer period of time for students to work with content (though not necessarily more instructional time), as well as more time for teachers and students to build relationships," McGregor said.
McGregor said that while discussions are happening, an actual switch to a new schedule isn't on tap in the near future, if it happens at all.
"At this time there is not a plan (or) timeline to implement a change to (the current) schedule,"  McGregor said.
"
At this time there is not a plan (or) timeline to implement a change to (the current) schedule.
— Jessup McGregor
Student preferences will also play an important role in terms of the feasibility of any particular schedule.
Junior Eric Antonio acknowledged that each course schedule has its unique strengths and drawbacks.
"They both have pros and cons," Antonio said.
He said that the six-period schedule would perhaps provide students more time to build stronger bonds with peers and teachers, the classes' workloads could increase.
"In a six-period (schedule) … you get a closer relationship with your teacher all year," Antonio said. "On the other hand, you might have more homework."
Just six classes per year could pose inconveniences to students. For example, such a change could limit students' ability to take desired courses.
"There are several different classes I've been wanting to take,"  junior Rachel Low said. "Switching to a six-period schedule would limit what I would be able to do."
In addition, Low noted that  required high school courses would account for a large portion of a six-class schedule, causing students to sacrifice elective courses for essential academic classes.
"In a six-period year, the majority of the classes would need to be academic to meet the school's requirements, so although you would have less total classes and more time to process material throughout the year, you would have less opportunity to explore elective courses," Low said.
Austin Hailey, an eighth grader who will be at Granite Bay High next year, prefers the current 4×4 block schedule.
"I think (the current GBHS schedule) would be better because you are given a less-busy schedule with more time to work on each subject," Hailey said.
Regardless of the downfalls and benefits of each schedule system, plans of actually implementing a six-period schedule isn't on the radar.
And generally, students seem to be content with their eight classes per school year.
"With eight classes per year, it can be overwhelming, but you have the ability to balance your schedule with electives," Low said, "and you only need to juggle four classes at a time."
About the Writer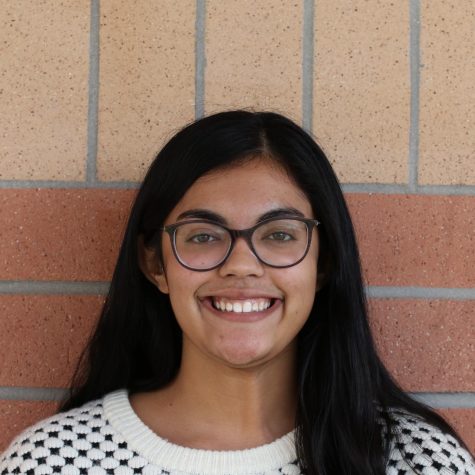 Mareesa Islam, Co-Editor-in-Chief
Mareesa, a senior, is one of the editors-in-chief, and this is her second year on the Gazette staff.