Emily Schofield leaves GBHS in pursuit of Hollywood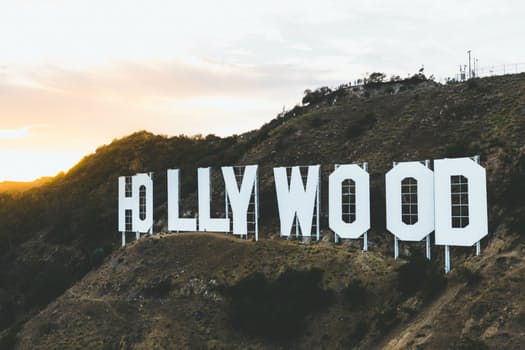 Most seniors graduate in May, but at least one Granite Bay High School student graduated early to pursue her dreams.
Emily Schofield didn't decide to graduate early until the end of October – later than most mid-year grads.
To complete the graduation requirements, Schofield switched out of the Advanced Placement Government and AP Economics blocked course and met these requirements online.
Although she is done with high school, Schofield still sees more schooling in her future. She plans to go to college.
"Education is definitely a big priority," Schofield said.
The whole point of graduating early was so Schofield's main focus could be on acting. She is currently traveling to and from Los Angeles while she goes to auditions.
"I admire her for pursuing her dreams," friend and fellow actress Sophie Brubaker said. "She's just not afraid to make big decisions and go for exactly what she wants."
Schofield found her passion for acting when she was five and watched the film, "The Lion, the Witch and the Wardrobe."
"Since that movie, I wanted to be an actress," Schofield said.
Her mother, Lorna Schofield, said her daughter is perfect for the job.
"She's not the kind of person you have to wonder what she's feeling," Lorna said.
Another person who has words of praise is the GBHS drama teacher, Kyle Holmes.
"I think she is very talented," Holmes said.
Emily got her first role when she was in the third grade. She played the character of Molly in a local production of the musical, "Annie."
After that, she acted for the Sacramento Music Circus, a professional acting company, four summers in a row. Her mother said it was the first time Emily saw what professional theater was like.
The first acting classes Schofield ever took were at John Robert Powers, a performing arts academy.
Later on, Schofield was given the opportunity to be coached by Faith Prince, winner of the Tony Award for Best Actress in a Musical.
Schofield said she will most likely be cast as a quirky character.
"Anyone who knows me knows that I'm kind of a weirdo," Schofield said.
Schofield is versatile in that she can sing, dance and act. Therefore, she is both ready and willing to take work in both television and Broadway.
Critics praise Schofield for more than just her versatility and drive.
"She's also very talented," Brubaker said.
One of the reasons Scholfield is pursuing acting as a career is that a performance can go a long way to speak into the lives of people.
"So much of our culture does revolve around the entertainment industry," Schofield's mother said. "Acting provides the opportunity to share important messages that can lighten people's loads."
Despite all the glamour Hollywood is known for, there are also some drawbacks.
"The entertainment industry is one of the hardest if not the hardest profession to go into," Schofield said. "Half of it is based on your talent and half of it is based on who you know."
Holmes agrees that breaking the industry is hard. Despite this, he said that Schofield already has a leg up.
"It seems like she already has a lot of contacts in place though," Holmes said.
Schofield said she is ready to face a lot of rejections. Yet, despite all the obstacles she will have to overcome, her passion for acting fuels her desire to pursue it as a career.
"I really can't see myself doing anything else," Schofield said. "I love acting because it's what brings me the most joy."