Commentary: The internal conflicts of a healthcare worker's child
Everyday dread is assimilated by the creaking of my garage door opening, denoting another day of saying goodbye with the looming knowledge that my parents are venturing into hot pots of Covid-19. 
My mom is a registered nurse and my dad is an optician; both of them working in hospital settings and Covid-19 vaccine sites. It has taken a toll on me. 
There is never a day of certainty in which I can rest assured of their well-being, which is only one of my many concerns for my family's overall health and mental wellness.
Risk not only lays at their workplace but also makes its way into our home, minds and hearts. 
A study conducted on the psychological impact of SARS on health care providers found that healthcare workers in their own homes are struggling to receive support from their own family because they are resorting to self-isolation in fear of possibly transmitting the disease to their loved ones.   
Constantly toiling over the sentiment of safety my parents uphold for the sake of our family, I find myself often reflecting on the strains which we have had to endure both individually and as a family. 
When my mom works in the Covid-19 unit at her hospital, she witnesses the physical and mental effects that the virus has on patients and their families. 
So, at home, she makes sure that her and my dad's contact between my siblings and I remain limited to reduce the chances of seeing a family member having to endure the pain she sees everyday.
In an environment in which health care workers are in direct contact with infected patients 57% of health care workers who participated in a study on the psychological impact of outbreaks experienced psychological distress and a heightened fear for self-health. Commonly, health care workers have acquired stress-related disorders, post-traumatic stress disorder, depression and anxiety.   
Staying home and isolating feels like a minuscule sacrifice in comparison to the position and efforts my parents have sustained.  
Having first-hand experience with the virus and its outcomes has led health care professionals to be upset when their social circles and individuals around them do not take Covid-19 safety measures seriously. 
I find myself turning to the internet, video calls and social media to maintain my interpersonal relationships, as this way I am able to fulfill my need for social interaction for the sake of my mental health and maintain safety for both parties. 
There are of course moments in which I feel tempted to see all my friends in person, but stories of loss due to Covid-19 have brought me to realize that staying home can prevent transmission and furthermore deter the possibility of even just one more tragic loss from occurring. 
What position am I in to complain about anything in regards to my social life when my parent's lives are on the line, so many people are dying and others are losing the people closest to them? 
"
What position am I in to complain about anything in regards to my social life when my parent's lives are on the line, so many people are dying and others are losing the people closest to them? 
— Chloe Docto
As restrictions started to ease, I noticed peers my age started meeting up in large groups, throwing parties and disregarding social distancing guidelines.
Having pushed all of my social desires aside for so long, I was mortified and confused by my peers' ability to feel free to socialize with no regard for the consequences. 
It made my blood boil that so many people found nothing wrong with their actions when their careless attitudes create the potential continual transmission of Covid-19. It made me think of a future in which my parents' lives may be the price I have to pay for my peers' actions. 
Though, tinges of envy overcame me as well. Their ability to have interaction beyond a screen enticed me but after a close family friend's encounter with COVID-19, I was quickly brought back to reality. 
Even with my friend's family isolating with the same severity as my own family, my friend's dad, a registered nurse, had contracted the virus and subsequently infected his entire family. 
Our families having to compromise their safety just for others to justify their non-compliance to safety regulations with notions of necessity towards their mental health does not sit right with me when there are alternative ways to satisfy those needs.
I understand each person's needs are different but lives are on the line. 
This may be a selfish request, but I ask individuals to prioritize the physical safety of those around them even if that means a potential decline in their personal sanity, as they hold the power to save at least one more person from suffering from the loss of a beloved.  
So, every day before you open your garage to venture out into this pandemic-ridden world, remember all the kids listening to the wretched creaking of their garage in hopes that their parents will come back to them safely. 
About the Contributor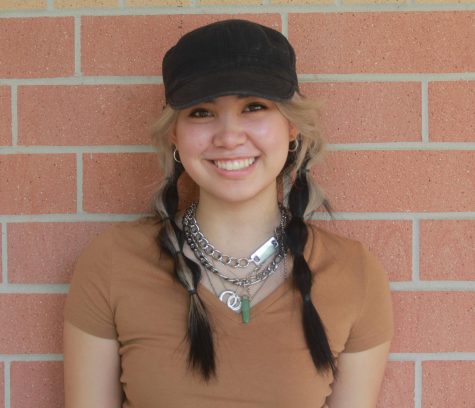 Chloe Docto, Assistant Editor
Chloe is a senior and assistant editor of the Sports and Entertainment section. This is her second year on the Gazette staff.