Commentary: Are MLB players overpaid?
Most MLB players receive multimillion paychecks, but many are barely playing or out due to an injury. Are pro athletes overpaid?
Twelve years and $595 million: this is the contract extension professional baseball player Mike Trout got in 2019.  Since then he has missed over 100 games due to injury, which has me wondering, are pro athletes overpaid?
There are certain things to factor into the question of if athletes deserve their salary, like how well they perform and how many times they get injured.  
Mike Trout is one of the best players in the MLB. He has won the American League Most Valuable Player three times, the Silver Slugger eight times and is a ten-time MLB all-star.  But he's also had many injuries.  
In 2021, he played only 36 games because of a calf strain, and in 2019 he had Morton's neuroma, which led to a foot injury and caused him to miss 19 games at the end of the season.  In 2018, he missed 19 more games with wrist inflammation and in 2017 he missed 39 more games with a torn thumb ligament.  This year, he has been out of the lineup because of a back injury.
When you take all of these injuries and missed games into account, Trout's $595 million contract doesn't seem worth it because of how much he is hurt.  But again, there is a reason why Mike Trout is paid so much; he always puts up a case as to why he is still the best in baseball.
He puts up a 30 home run season almost every year and has had a batting average above .270 for his whole career.
Another player who is overpaid is Chris Sale, a pitcher for the Boston Red Sox, who has been one of the best baseball pitchers his entire career.
In 2020, he was given a five-year $145 million contract extension. After signing the extension, he got injured and didn't play a single game that year. 
Then the very next year, he had an arm injury requiring Tommy John surgery, so he only started nine games and pitched 42 innings.  In 2022,  he is out for the rest of the season with a broken wrist after pitching in only two games.
The Red Sox are two years into Chris Sale's extension and he has only pitched 11 games.  They are paying a pitcher who hasn't played a full season since 2017, and they still have to pay him for three more years.  
If Sale doesn't pitch at least 15 games next year, this extension is going to be looked at as a complete failure by Red Sox fans and as a waste of money for the Red Sox organization.
Christian Yelich, who is an outfielder that plays for the Milwaukee Brewers, is another player who is overpaid.
In 2020, Yelich signed a nine-year $215 million extension with the Brewers before the new season.  After signing the extension in 2020 Yealich had a batting average of .205 with only 12 home runs and 22 RBI's.  
After looking at those stats I'm wondering why they would give him this much money for playing that bad.
It's because in 2019 he had a batting average of .329, with 44 homers and 97 RBI's.  Although there was a shortened season in 2020, it's no excuse for the lack of production that year.
Although Yelich has played very well in his nine-year career, in the past few years he has been hitting below .270 with less than 60 RBIs and no more than 13 home runs.
In 2021 he hit .248 with 9 homers and 51 RBIs.  Which is an improvement from 2020 but still not very good.
Yelich has played a little better this year but it's not the same kind of production as it was back in 2018 and 2019.
If this year and in future years he finishes with a batting average above .260 and he gets back to hitting 20 to 30 plus home runs a season this contract may not be a waste of money.  
Now you're probably wondering, as am I, about how these sports teams have so much money to pay these players.  One word to sum it up: merchandise
The MLB has made $3 billion per year for the past 10 years just from selling merchandise.  The teams then split 12% of it equally among themselves.
This year the most valuable MLB team is the New York Yankees, who are valued at $6 billion dollars.  The Yankees pay their players a lot of money.  Their payroll this year is over $250 million.
How are they allowed to spend this much?  The reason is the lack of a salary cap.  Other sports leagues like the NHL, NFL and NBA have a salary cap, which is a limit on how much they can spend and pay their players.
The MLB does have a spending limit, but it's not the same as a salary cap.  If a team overspends, there is a tax they have to pay and they can lose draft picks.  But a small tax and some draft picks lost is nothing to a team like the Yankees or Dodgers that are worth billions of dollars.
I think the main way to not cause players to be paid so much and for teams to be able to spend so much is by adding a salary cap.  It would cause teams to spend less and players wouldn't be able to ask for big contracts.
About the Contributor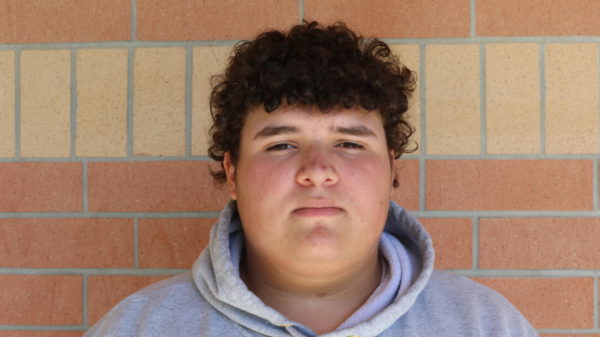 Brendan Alders, Editor
Brendan is a senior and Sports Editor. This is his fourth year on the Gazette staff.