Sacramento political collector documents history and his stories through memorabilia
Cary Jung's residence in Sacramento is covered in faces—all of course, emblazoned on his political memorabilia.
The walls are lined with political cartoons, the seats and tables decked with open boxes of pins lovingly laid out on acid free sleeves on cotton frames for protection. In several rooms, neat stacks of boxes lined already storied bookshelves- in his office, an entire bookshelf boasts bobbleheads and full body cutouts.
Jung has one of the largest collections of Obama memorabilia-owning 5000 pins, about ⅙ of all the Obama pins known in existence.
"Obama was the first person of color to be elected President and is a class act," Jung said.
For the American Political Items Collectors Association (APIC) and Obama specialty collecting chapter president, collecting has been a longtime love affair.
Jung is the first person of color to become the president of the APIC. The association, currently around 1400 members, has been around since 1945. Jung, who joined in 1976, calls them his "second family," the annual conventions a "family reunion."
"The APIC is developing a program to retain our current members while also identifying strategies to capture the "next generation" of collectors, including greater participation by women and people of color," Jung said. "The use of social media will be critical here."
Among Jung's collection are three trays of Asian American political memorabilia, featuring former Secretary of State for California and AAPI political icon, March Fong Eu and former California state treasurer Matt Fong.
One of Jung's most treasured pieces in this compartment of his collection is a "Kennedy for President" rally sign held by the Chinese American Democrats Party.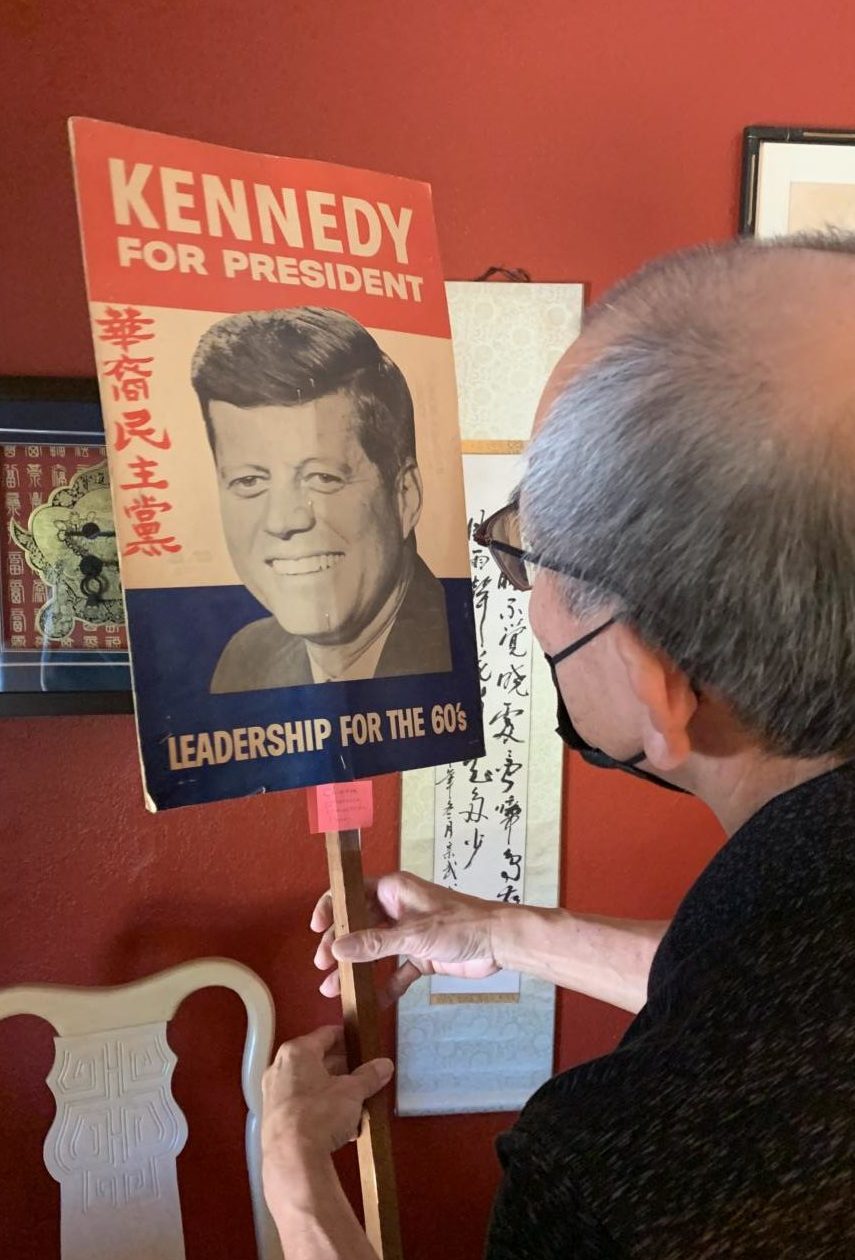 But as a self professed "history geek," Jung's collection follows suit: he owns memorabilia stemming all the way back to the nation's first president George Washington (a screw in the wall that propels drapes open) to his personal favorites, Teddy Roosevelt, JFK and Obama.
It's the "what-ifs" of history that make collecting "fun" for Jung.
"
Who might have held it in their hands back then before I found it? (Collecting) gives me insights into the type of persons they were and the times they lived in.
— APIC president Cary Jung
As he winds his way around his collection, he jokes that he's been trying to "wind down" but recent "gems" at a Bay Area estate sale have reinvigorated him.
Over the years, Jung has met a few of the famous fellows he collects. The lineup includes actor James Cromwell from the movie Babe who he met in a hotel lobby and American political activist Jesse Jackson who told him "nice to see you" as they crossed paths on an escalator.
Jackson of course had "no idea who (Jung) was."
Jung stops and smiles, running his hand over the gilded frame and recollecting his 2007 National Convention interaction with Obama, who shook his hand.
Jung' wife Tina was the one who secured the commemoration of the odd pair's interaction- a hazy frame of the two behind the black blur of the former president's security entourage.
"The story of how I got the screenshot of Cary shaking Obama's hand was a labor of love that could also be categorized as one of the twelve labors of Hercules," T. Jung said.
Jung obtained the frames of their handshake from her former workplace, KOVR 13 News. As an accomplished veteran journalist for KOVR 13 News, T. Jung was among the first wave of Asian American journalists.
The collecting couple's start sparked in 1988 when T. Jung "answered (Cary's) personal ad…where he indicated he collected antiques." T. Jung also collects-albeit martial arts movie memorabilia.
Aside from leading multiple editorial roles within her husband's various political collecting chapters, T. Jung quips that her level of involvement in her husband's collection is "to make sure his enthusiastic collecting doesn't take over the whole house."
"As a spectator to my husband's collecting, the fondest outcomes are the friendships we make with people who recall these memories and share their passion for history and collecting," T. Jung said. "The connection isn't solely between political collectors and politicians."
Both Jungs further emphasize the importance of advancing civic engagement, particularly amongst AAPI regardless of the form and collecting.
"
Vincent Chin was a friend and fellow student at my kung fu school in Detroit. His murder (on which 2022 marks the 40th anniversary of) sparked a nationwide political movement against Asian hate…. With each generation, the AAPI community does get stronger and better…Civic engagement is vital toward advancing AAPI goals.
— Tina Jung
Jung echoed the need for communication across the nation.
"We all have strong political views but I have items in my collection not only from people who I agree with but from those I disagree with," Jung said. "Collecting gives me a more complete view of the highly partisan world we live in these days and, hopefully, a better understanding of both sides."
About the Contributor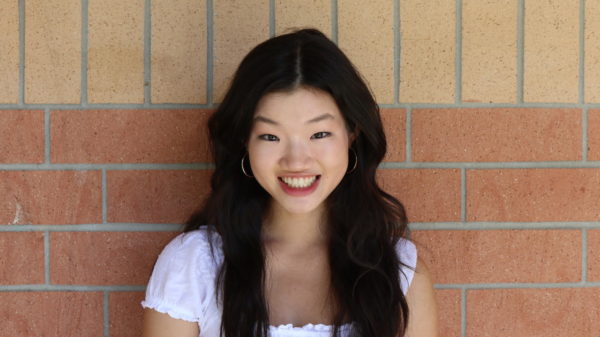 Sarah Yee, Co-Editor-in-Chief
Sarah is a senior and Co-Editor-in-Chief. This is her fourth year on the Gazette staff.