A guide to personal finance
After writing down their expenses, his friend experienced quite a big reality check. Gerald Law, formally known as Gerald Hifner and the Principles of Business Teacher, helped his friend organize his personal finance and realized that his friend was spending more than he was taking in. Law could only say one thing "either get a second job or you have to cut out a whole bunch of these expenses."
What is Personal Finance?
Personal finance is the management of your own money, investments, and savings. Learning about personal finance at an earlier age helps you plan your financial future, and make it easier to set a budget. 
"My brother is 10 and sometimes my parents and I just talk to him about small things here and there. And because of that, I think he's going to be a lot more smart with his money when he grows up just because he's been exposed to it earlier." Sharvani Andurlekar said. Andurlekar is a junior at Granite Bay High School and a member of the DECA club.
Finding a Budget 
A budget is a set plan that is based on a person's monthly income and their spendings. It helps with keeping track of how much someone earns and spends and helps people find financial stability. 
When knowing your budget, you're able to figure out how much you need to spend on your needs and wants every month. It'll make your life much easier and organized once you figure out a consistent budget plan. 
1. Tracking Your Spending
Start out by listing out what you need to spend every month, such as bills, groceries, gas and how much you spend on extracurriculars. 
During this process, you might find that you can cut back on spending in some areas. A good way you can keep track of your daily spendings is by using a paper and pen or resources found online. 
2. Set Goals
 Setting a financial goal helps you stay financially secure. Without a budget and goal, people tend to spend more than necessary.
When tracking your spendings, it is a good time to create realistic goals. Goals can be both short-term and long-term. 
An example of a long term goal is saving for retirement, which could take years to accomplish. Long-term budget goals are harder to plan out because they tend to last for years or more. Long-term can be applied to life events such as saving for college, buying a home and raising children.
A short term goal is a goal that you are able to accomplish within a five year period, such as saving for a car. Short term goals are easier to keep track of than long term goals because there is a set period of time that you need to take into consideration. 
3. Forming A Budget
When creating the budget, you must know how much you're able to spend every month. 
A useful guide that people use is the 50/30/20 budget rule. 
   When using that rule, 50% of your monthly income is spent on your needs, such as insurance, shelter, and food. For teens who mostly rely on others to provide their needs, they could put aside more into what they want and savings. 
   30% is spent on what you want. Eating out and shopping falls under this category.
   The final 20% is put into savings. The 20% can be put into an emergency fund, retirement, or helping you get out of debt. 
   Once you find a budget, it can be adjusted to suit you more comfortably. Adjusting your budget every month can help you settle on a reasonable budget that works for you. 
4. Resources 
   A resource that could help you with making a budget is Google Sheets. Google sheets allow you to plan out and see all the monthly expenses that you need to pay. 
   Using Google Sheets allows you to see what you need to pay and what you have left over. 
   "Everyone's situation is different," Law said, "So you just start putting your information in there and you just kind of keep tracking."
Responsible Spending 
    When spending responsibly, you must prioritize what you need over your wants. By following the 50/30/20 budget rule, you are able to responsibly spend while also saving for the future. 
   It's important to set aside some cash for an emergency fund. An emergency fund is useful for unexpected things that require a lot of money, such as sudden car repairs, medical bills, and even job loss.
   Law recommends for your emergency fund to be able to support you for at least 3 to 6 months. Having an emergency fund allows you to have extra cash somewhere when you really need it.
   An emergency fund gives you extra support when you need a few extra dollars. It is important to include your emergency fund within your monthly budget planning.
   "If you don't plan for (an emergency), and you aren't proactive, you're going to then have to be reactive and you're going to scramble," Kathryn Gossell said. Gossell is Granite Bay's Sports and Entertainment Marketing teacher. 
2. Control your Spendings
   Finance-savvy students like Andurlekar caution other students to remember their budget plans when spending. 
   "Be mindful of your spending habits," Andurlekar said."It just doesn't hurt to save money rather than waste."
3. Resources
   "The Total Money Makeover" by Dave Ramsey is a book that discusses many topics such as leaving debt, investing, emergency funds and has in depth discussions about finance. 
Why Save?
   "Students should be able to buy their own things that they want to buy," Avery Wu said, a junior at GBHS and a member of DECA, "It's also important to have fun with your money but also spend it wisely."
   Other benefits of saving include less stress and more space as Gossell says, to take those opportunities.
   "By saving it's giving you more options, more choices, more opportunities in life," Gossell said. 
Financial Mistakes
   People should learn about finance as early as possible. Even for a kindergarten student, they should understand that when saving, excessive spending is a no go when trying to save money. Here are some common financial mistakes that people make. 
Emergency Fund
   An emergency gives people extra cash when something unexpected happens, an example is an unexpected hospital bill, your car broke down, or unexpected housing expenses. Without an emergency fund, it could cause you to go deep into debt. 
Not Knowing Your Numbers
   Nowadays, it's easy to spend money without knowing the exact number because of how easy it is to simply swipe a card. 
   "People have an idea of how much they're spending, but they don't know how much they actually are spending. So again, it goes down to that, just write it out," Gossell said. 
Resources
   Law recommends the book "Rich Dad Poor Dad", by Robert Kiyosaki and Sharon Lechter. It's a story about how Robert's two fathers influenced his thoughts about investing and money. 
   For those interested in learning about investing Gossell recommends, How the Stock Market Works, an interactive game that lets you experience the stock market without spending actual money and it comes with articles to further inform you about stocks.
About the Contributor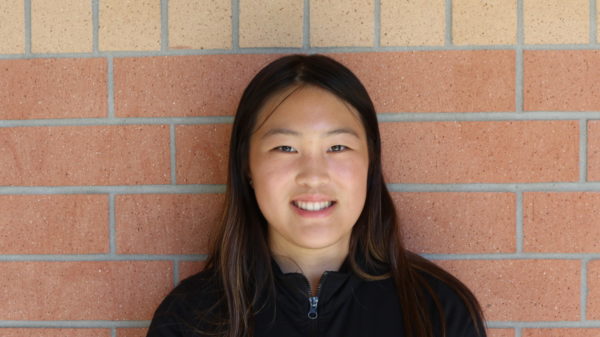 Rachel Guo, Co-Editor-in-Chief
Rachel is a junior and Co-Editor-in-Chief. This is her third year on the Gazette staff.