The National's new album is a nationwide hit
The National's new album "First Two Pages of Frankenstein" was released on April 28, and has since been praised for its devastating, yet cohesive lyrics.
The album features four collaborations with artists such as Taylor Swift, Phoebe Bridgers and Sufjan Stevens.
The National, who began making music in 1999, is composed of Matt Bersinger, Aaron and Bryce Dessner, Bryan and Scott Devendorf. The "First Two Pages of Frankenstein" is their ninth studio album.
Some may know guitarist Aaron Dessner for being a collaborator of Taylor Swift. Dessner has co-written and produced some of Swift's biggest hits including "cardigan" and "Would've, Could've, Should've." 
Some of the songs that I enjoyed the most on this album are "The Alcott" featuring Taylor Swift, "Your Mind Is Not Your Friend" featuring Phoebe Bridgers and "Send for Me."
"The Alcott" featuring Taylor Swift is a duet that tells the story of two protagonists who meet in a hotel bar to talk about the stalemate that is their relationship. They still both have lingering feelings but don't know how to proceed in their relationship. Their overlapping verses in the chorus symbolizes the conversation they meant to have. The overlap reveals that one of the flaws within their relationship is bad communication, despite this flaw they are still yearning for one another.
This isn't the only song that The National has produced with Swift, they previously collaborated on "coney island" her ninth studio album, evermore.
"Your Mind Is Not Your Friend" featuring Phoebe Bridgers is a more emotional song that has strong mental health themes. In an interview with Uncut Magazine, the band's frontman Matt Berninger talked about how during quarantine he faced burnout and suffered from mental health issues he compared to "the train going off the tracks." I really enjoyed the vulnerability that was shown through this song, and I believe that this is something a lot of people could relate to and find comfort in.
"Send for Me" tells a story of someone who is longing for the one they are singing to. The speaker is telling a message that if the other person needs them or doesn't know what to do, they could call them and they would be there. I really enjoyed the flow of the song, it was almost calming in a way.
Overall, I would give this album a 8.5/10. As someone who is just now familiarizing themselves with The National's discography, I really enjoy the indie/rock music they produce.
About the Contributor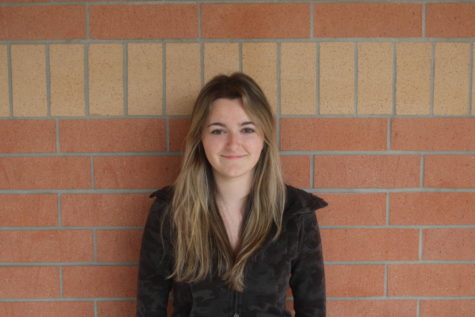 Sofia Baumgartner, Editor
Sofia is a senior and Assistant Opinions Editor. This is her second year on the Gazette staff.