Students are "psyched" for new Mind Matters CTE Pathway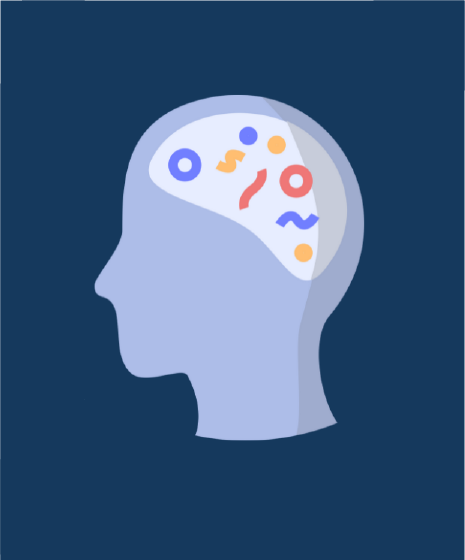 Mind Matters, officially Mental and Behavioral Health, is a State of California-designated Career Technical Education Pathway that will be introduced as an elective class available to all grade levels to take in the upcoming 2023-2024 school year. The CTE pathway will include Mind Matters 1, 2 and 3, all of which must be taken consecutively and cover separate ideas of psychology and mental health.
   This CTE Pathway, started and to be taught by AP, IB, and Social Psychology teacher Natalie Elkin, is meant to serve as an opportunity for students to learn about mental health while simultaneously building technical skills throughout Mind Matters 2 and 3 that prepare them for a career in the field.
   "My goal for Mind Matters 1 is to give (students) the tools to live the best possible life they can," Elkin said.
   Mind Matters 1 will serve as an introductory class to the Pathway, allowing students with no prior knowledge in psychology to learn about mental illnesses, health, and how it affects everyday life. 
   Unlike AP Psychology, which focuses on memorization of a broad range of fields in preparation for the AP Exam, the Mind Matters Pathway is designed to target the mental health field specifically, and do so by offering a much more engaging and hands-on experience for students.
   "There's a huge component in the standards that involves community, and so we get to examine our own community and find out what our resources are inside and outside of school," Elkin said. "I want to establish in the class itself a sense of connection and community that we don't always feel in academic classes."
   Despite not being a weighted course, Mind Matters will teach primarily college-level material from a college textbook.
   "(Students will) go into college and know a lot already. So (Mind Matters) will prepare them in terms of knowledge, information and background," Elkin said.
   The primary benefit of taking the Mind Matters CTE Pathway isn't preparation for college, but rather the preparation for working or interning in the field of psychology.
   "(Students) come out with actual skills that allow them to be successful in that career if they choose to go into it, because otherwise in high school, or even college, (students) don't necessarily come out with any marketable skills," Elkin said.
   Students will focus on developing counseling skills, assessing social, emotional and mental states of a person, determining treatment plans, learning to conduct interviews, experimenting, and building leadership skills.
   "(AP) Psych was one of the first classes that I actually felt like I could put into my life and use it to help me understand the world around me, and how to communicate with people. So, I thought that was really important for me in the future," Tala Al-Joubori, a junior who will be taking Mind Matters 1 in fall 2023, said.
   Al-Jourbori is planning to pursue a research path in psychology in college, and believes Mind Matters 1 will help her continue to build important skills.
    Steve Dolan, CTE Department Head and engineering teacher for Project Lead The Way, emphasizes the importance of using CTE Pathways to test out career interests in high school, where students still have options.
    "Trying something in high school and taking (classes) that emphasizes the career side of your education is definitely going to benefit you," Dolan said. "We don't ask students to make a lifelong career decision. You're just trying something out."
    The final unit of Mind Matters 3 will involve internship opportunities for students to take during school time at businesses and institutions around the area. Students are able to take Mind Matters 3 more than once to be able to experience multiple internships in different settings.
   For Dolan, the most rewarding part of his job is seeing high school students go out into the adult world and work in a professional setting for internships.
   "(These students) are just so confident when they get to college, and can't wait to start building skills at the college level," Dolan said.
    Despite Mind Matters already being an established CTE Pathway by the State of California, the state does not supply teachers with an established curriculum outside of a list of skills and information students must know.
   "There are no established assignments, no established unit lessons, and there are no textbooks out there; I have to put it all together myself," Elkin said.
    Only 2 out of the over 3,000 other high schools in California teach this Pathway.
   Mind Matters 1 will be available to students of all grade levels in the Fall 2023 semester. The class was not approved in time to be made available on student class selection, so any student interested in taking the class must consult with their counselor to switch in before the start of the next school year.
About the Contributor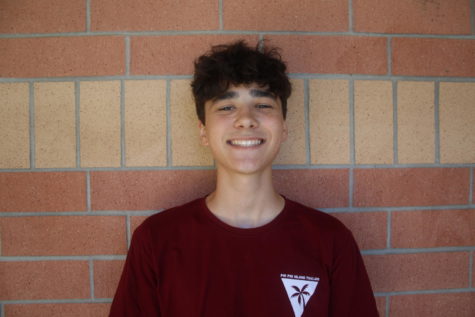 Ethan Shohet, Editor
Ethan is a senior and Editor of the Sports section. This is his second year on the Gazette staff.