Sophomore excels as varsity starter for boys' basketball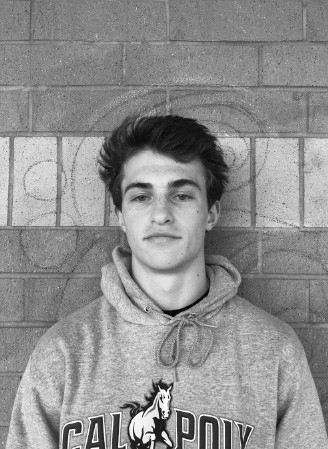 Since fourth grade, sophomore Jack Milne has played basketball, and is now playing for the GBHS varsity team.
  Basketball, being the fast paced sport it is, intrigued him from a young age.
  After playing a variety of sports growing up, Milne decided to stick with basketball through his high school career.
  Milne's work ethic is vital to his game, and his team's performance.                     
  Apart from competition fueled team practices, Milne religiously follows a pre-game routine which includes practicing his shot.
  Before games, Milne watches game film to prepare for opposing teams and their antics.
  "It's really cool playing on varsity as a sophomore. I'm thankful that I am able to get the experience of playing against some of the best teams in the area," Milne said.
  Despite his young age, Milne blends in just fine with the rest of the team.
"
My biggest struggle is the inconsistency with my self confidence
— Jack Milne
  "It's fun to play with the juniors and seniors. I have learned a lot from them and become a better player because of them," Milne said.
  Since he plays with upperclassmen who have more experience than him, Milne is fueled by the idea of improving his game.
   Regardless of his success on the court, Milne like all others, still experiences struggles.
  "My biggest struggle is the inconsistency with my self confidence," Milne said.
   "My teammates inspire me to play my best because I know that they have my back, and will always play hard for me. I want to do the same for them," Milne said.
  With his love for the game of basketball, and his extremely hard work ethic, Milne has hopes and ambitions to further pursue his athletic career in college.
  "Playing at the college level is definitely a goal of mine that I am working toward. I would love that experience," Milne said.