'Hubie Halloween' Review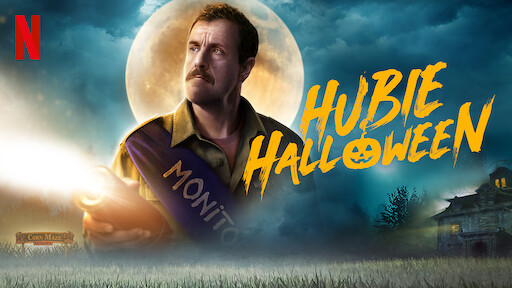 Want a movie that keeps you on the edge of your seat and makes you laugh, then take a look at "Hubie Halloween."
   The film is a comedy horror starring Adam Sandler, and was released by Netflix on Oct. 7. 
  The casting for the film packed a punch for its audience, leaving them with the impression that this film would be the movie to save 2020, bringing in show-stoppers including Ray Liotta, Shaquille O'Neal, Kevin James, Rob Shneider, Noah Shnapp and even Julie Bowen. 
   Adam Sandler in his role as Hubie Dubois plays the town's dedicated Halloween volunteer in Salem, Massachusetts and is known for his outrageous and uncanny personality. 
   On Oct. 31, news spread that a maniac had escaped an asylum heading towards Salem, compelling Hubie to begin investigating and looking for danger throughout the town. 
   Things start to get strange in the town; people start to go missing and Hubie finds himself investigating his weird new neighbor Walter Lambert after some complaints of weird noises come from the house. 
     I was expecting the film to be a fail, the trailer, reviews and the summary made it seem like it was an unsuccessful movie. Some were saying that they were disappointed in Sandler's acting. To my surprise, Sandler did not disappoint, almost like he turned a bad movie into a good one with just an appearance as the main character.
  I found myself laughing at times and on the edge of my seat at other times. Sandler was cracking jokes and his quirky personality made the film funny. The movie was a mix of horror and comedy and just evened those genres enough to make it good.
   Before "Hubie Halloween" aired social media was buzzing about how the film could save 2020, although it was a good film I don't believe it would make as much of an impact such as saving a whole year. It's just a fun film for family and friends.
   I love mystery movies so if you have the same interest in me then you will enjoy this film.      
  I found myself with a weird mix of emotions, I was laughing while getting the chills. This makes the movie unique, it is able to give the audience a mix of emotions leading to interest.   
   Although, some reviews did  include how disappointed they were in Sandler for his appearance in this genre of film.    
   This is not the kind of genre/film Sandler would appear in but he still came off with a bang, leaving a lot of people surprised.
   The only thing I would say negative about this film is Sandler's voice.
    Throughout the film he was acting with a weird funky voice that he had to use to embrace his character. This threw me off and made him look weird, this might just be a pet peeve of mine but I am sure there are some people in our community that would agree with me on this.
About the Contributor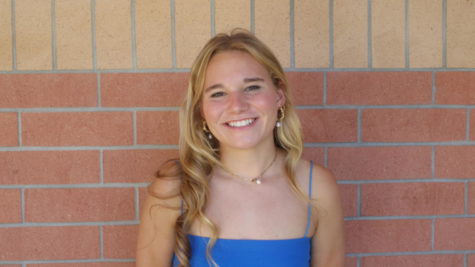 Anna Jenkins, Staff Writer
Anna is a junior. This is her second year on the Gazette staff.