Hallmark movies: Does this love story sound… familiar?
No matter what annual celebration is approaching, the most notorious holiday recipe you'll encounter is the structure of a Hallmark movie.
Hallmark is infamous for its TV movies with purportedly trope-ridden, formulaic, cliché plots. That's not a bold supposition, either—a quick scroll through the list of Hallmark's most recent releases for "Loveuary" reveals an abundance of movies called things like "Sweeter than Chocolate" or "A Paris Proposal." Such titles might not inspire confidence in a skeptical viewer. But is there merit to these accusations against Hallmark?
Valentine's Day
In Hallmark Channel's 2016 TV movie "All Things Valentine," Avery Parker is the Scrooge of Valentine's Day. Avery's holiday pessimism was a refreshing surprise—until I realized that it would betray Hallmark's modus operandi to assume that she would still maintain her attitude by the end of the movie. 
Ironically, Avery runs an anonymous relationship advice column, "Consult the Coach." Using her pseudonym, Avery suggests to a girl that she should break up with her boyfriend, Brendan. Upon hearing that The Coach (a.k.a. Avery) is responsible for his breakup, Brendan decides to leave derisive comments on the advice column under the name "Bench the Coach."
Online shenanigans aside, Avery takes her dog to his new veterinarian, Brendan. With some "love at first sight" magic, they agree to go out on a date, which inevitably turns into multiple dates. And yes, these two Brendans are the same person. Essentially, Avery unwittingly tells a girl to break up with her boyfriend, who then becomes Avery's own boyfriend. Said boyfriend, Brendan, is also still feuding with Avery on her advice column. Neither of them are aware of the other's identity as they lob insults at each other on the internet. It's a slightly childish series of exchanges, but it serves the plot. 
Hallmark decided to make a tangle of this romance, which I actually thought could have lent to a suspenseful climax. If any other channel had produced this show, I imagine that the chaos resulting from Avery's advice column would have devolved into shouting matches. In typical Hallmark fashion, however, the broken hearts in "All Things Valentine" heal rather easily. 
I guess Hallmark didn't add enough spice to this recipe.
Christmas
"Christmas at the Plaza," a 2019 Hallmark Channel Original, opens to Jessica Cooper, an archival historian who's in New York City "using (her) PhD to study Christmas trees." She's been tasked with creating a historic presentation related to Christmas for a gala at The Plaza Hotel.
Sure enough, the "meet cute" occurs only three minutes into "Christmas at the Plaza." During her introductory tour of The Plaza, Jessica disturbs the ladder of a man who is assembling Christmas décor on a bannister. He is later identified as Nick Perelli, the "Christmas decorator." Side note: he apparently makes a living decorating houses for Christmas… What does he do during the other eleven months of the year?
So Nick's the love interest. You just know. Even though Jessica has a boyfriend at the start of the movie, of course they amicably break up near the end of the movie. So all the viewer needs to do is wait for Nick and Jessica to fall in love. 
Jessica has to sift through a roomful of unorganized archival boxes in three weeks to complete her gala Christmas project. She recruits Nick to help her uncover The Plaza Hotel's annual handmade Christmas tree toppers, or "finial d'arbres," for her exhibition. My immediate (and correct) suspicion was that Jessica and Nick would bond over sorting through these items together.
Most of the characters in "Christmas at the Plaza Hotel" are mild caricatures. Unfortunately, Jessica's well-meaning but out-of-touch boyfriend Dennis is an iteration of the "socially clueless STEM nerd" stereotype. For example, when Dennis's demeanor implies to Jessica that he might propose to her, he instead asks if she wants to join him on a research project. Additionally, Nick serves as both Jessica's love interest and a convenient quasi-life coach, reminding her why she should pursue her genuine interests. 
Conclusion
Overall, the characters in Hallmark movies seem to be either a) a holiday fanatic bent on spreading cheer or b) cynical about holidays until their new relationship changes their mind. They also are differentiated more by their respective interests and niches than by their actual personality traits. Moreover, the network itself encourages the holiday frenzy: since at least 2017, Hallmark's "Countdown to Christmas" has started in October. Hallmark's holiday movie campaigns do appear to be successful, however. From Sept. 26, 2022, to Dec. 11, 2022, Hallmark Channel was the "most watched entertainment cable network" across multiple demographics. 
While the plots of these two Hallmark movies are generally predictable, that doesn't instantly mean the movies lack value; viewers might enjoy the comfort of their predictability. Plus, most people who watch Hallmark movies probably expect romance, and that could in fact be the very reason they watch them in the first place. Either way, Hallmark's audience seems to enjoy the cute couples and holiday vibes. Perhaps these movies are derided for fulfilling the exact purpose they exist to fulfill. 
If you want a different recipe, try a different cookbook.
About the Contributor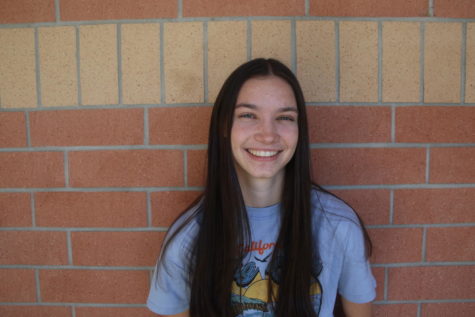 Kate Rowberry, Editor
Kate is a senior and Editor of the Opinion section. This is her second year on the Gazette staff.