Varsity Baseball team prepares for their upcoming season
   The 2022-2023 Granite Bay Grizzlies Varsity Baseball season is underway, and the coaches are working hard to form the best overall team possible to prepare them for a strong season.
   Pat Esposito, Head Varsity Baseball Coach at Granite Bay High School, has been coaching the Varsity team for 22 years. Esposito has also had a history coaching at other high schools including Woodcreek and Roseville.
   The coaches are currently filling out the team roster. According to Esposito, there will be about 6-8 players returning from Varsity last year. 
   "(Last season was a) little bit of a roller coaster ride, our guys rode to the occasion with lots of adversity," Esposito said. 
   Esposito is looking forward to the new season, particularly the pitching and the strong arms he sees on the team. 
   "We have a good pitching staff and lots of good young players talent," Esposito said. "We're going to try to repeat the energy that we finished up with last year and allow that energy to continue into this team."
   The Varsity Baseball practice is 3:30-5:00 p.m. every day at the baseball field. The team practices until it gets dark. 
   "We're in a little bit of a rush right now, trying to be organized and make good use of our drills," Esposito said. 
   "I think we have an incredible pitching staff. It was a great run last year, I think this team has the potential to maybe repeat that," Tim Healy, Athletic Director at GBHS said.
   The Varsity Baseball Team is due for a big season after they finished 21-14 in the 2021-2022 season. 
   Last season they ended up going 12-5 at home, 8-5 away and 1-5 at a neutral field. The team finished second out of six teams in the Sierra Foothill League. 
   Peter Caldera, a junior at GBHS, has been playing baseball since he was five years-old. Caldera is on the Varsity baseball team and he is also looking forward to the start of the season. 
   "I am excited about the upcoming season because of our talent and I hope we use it to represent the school's baseball program well," Caldera said. 
Caldera's role on the Grizzlies is pitcher and he has been pitching since he can remember. 
   "My favorite part of baseball is spending time with my teammates and being able to overcome the mental and physical challenges it puts in front of me," said Caldera. 
   Caldera views team chemistry as a key piece for a successful team.
   "Our varsity baseball team went very far into playoffs last year and even won sections so there is an expectation to do the same thing again," Caldera said. "I do believe our team this year can repeat what our previous team did and it will definitely be a fun challenge."
   The 19-game season runs February through May, with games beginning in March. The teams they will be competing against this season include Del Campo, Elk Grove, Oakmont, De La Salle, Whitney, Oak Ridge, Folsom, Rocklin and Del Oro. 
   The first game of the season is Thursday, March 9 at 3:30 p.m. at Del Campo High School. 
   Tryouts run through Feb. 17, 2023 with the first team meeting on Feb. 18, 2023. For more information you can visit the GBHS Athletics website.
About the Contributor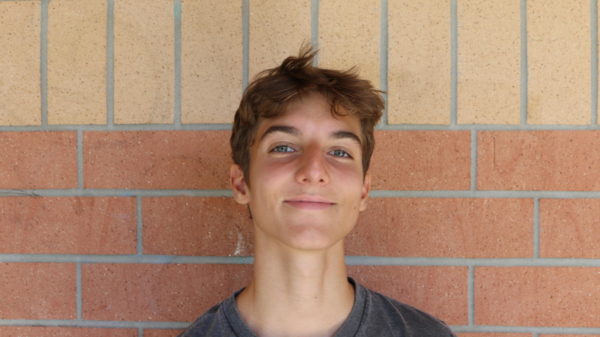 Sean Coontz, Staff Writer
Sean is a junior. This is his third year on the Gazette staff.