GBHS student section wins poll
In the minutes running up to Tuesday, Sep. 20, after school, Granite Bay High School students quickly pulled up Cameron Salerno's Instagram page to vote for GBHS as Best Student Section of the week in the engaging poll.

The score was neck to neck, and students found out on Wednesday, Sep. 21, when Salerno announced that GBHS had won the Best Student Section for the first time of the week five competition. The poll included over 5,000 votes, and GBHS came out on top against Del Oro High School.
Cameron Salerno, a sports reporter around the greater Sacramento area, created the competition between schools last year to get everyone involved on Friday nights. It captures the spirit that each student section brings to each game, cheering on their school's football team.
Sumner Jetpur, a freshman, believes that having the student section of the week polls is a great example of how GBHS brings all the students together for the start of the football season.
"It's actually kind of fun. I don't know. Just makes it fun for one and yet we're like to come together as a school," Jetpur said.
Haley Garrett, a junior, expresses how a simple thing like a poll on Instagram can unify the school.
"Even reposting Cameron's polls remind us to vote and represent GBHS like we do as a student section," Garrett said.
Black-out and under the sea are a few of the themes students have participated in this season.
"Every Friday's football game is a whole event. Cheering, dressing up, and hanging out with friends while cheering our team on is a highlight of the week," Garrett said.
Samantha Williams, a sophomore, keeps a close eye on the student polls.
"I like it a lot and it's always fun to look at Instagram and see who's winning," Williams said.
As this is the last year for Alyssa Placido, a senior, she is excited to participate.
"I think it's just a lot more competitive because like, it's our last year (and) of course we want to win everything. It's just more fun that way. We're winning," Placido said.
The Granite Bay student section comes together as one to raise votes.
"Granite Bay wanted to make sure they won and they did just that. It was really cool to see," Cameron Salerno said.
About the Contributor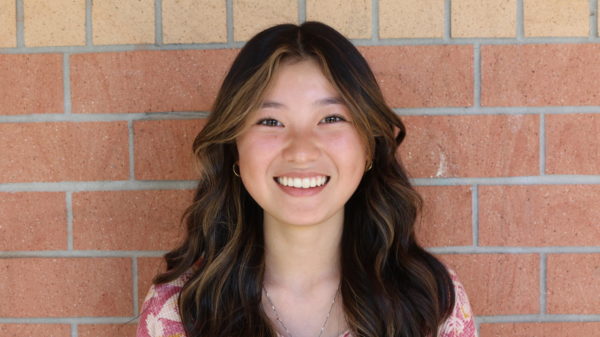 Lauren Wong, Editor
Lauren is a senior and Photography/Social Media Editor. This is her second year on the Gazette staff.