GBHS parking lot traffic causes accident involving two students
In the midst of after-school parking lot chaos, an accident involving a student pedestrian and a student driver occurred on Wellington Way, just outside of GBHS.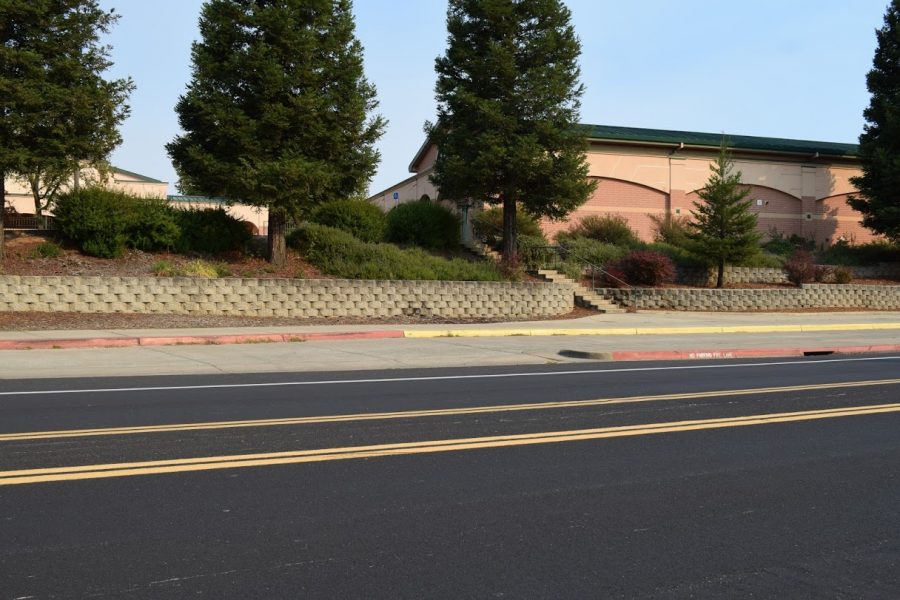 As both students and parents rush to beat the chaotic after-school traffic, the Granite Bay High School parking lot can quickly turn into a very dangerous place.
On Oct. 10 at approximately 12:30 p.m., an accident involving a student driver and student pedestrian occurred just outside of the bus lanes on Wellington Way.
Less than an hour later, Principal Jennifer Leighton sent out a school-wide email addressing the incident.
"We are very grateful that no one was seriously injured," Leighton said in the email.
According to eyewitnesses, a student was crossing over a portion of Wellington Way undesignated to be a crosswalk when a car heading northbound approached and slammed on its brakes.
Within minutes, authorities arrived on the scene and assisted both students involved.
Several bystanders also quickly jumped in to provide comfort and assistance to both students.
GBHS counselor Tiffani Gieck accompanied the pedestrian to the hospital where she was treated for a minor leg injury.
As more students start to get their driver's licenses, Leighton said this incident serves as a reminder of the need for drivers and pedestrians to be extra cautious and aware of their surroundings – not just in the parking lot, but anywhere on the road.
"This is a perfect time to remind all students and parents to use crosswalks and drive slowly and carefully around all schools," Leighton said in her email announcement, "especially during times of high traffic."

About the Contributor
Lindsey Zabell, Senior Editor
Lindsey is a senior, and this is her second year on the Gazette/GraniteBayToday.org staff. She is a Senior Editor.