Don't drop the ball: Safety in sports should be reevaluated
Due to indifference, injuries in every sport are going overlooked.
With the recent rise in major injuries happening in the NFL it is good to take a look at other sports to see if they are having similar problems.
Recently in the NHL,  Cale Makar, a defenseman for the Colorado Avalanche, took an elbow to the head on Feb. 7 against the Penguins. He would have to leave the game and enter concussion protocol.
He went through the protocol and would eventually return to the lineup to play against the Blues. But his return was short lived when he would get hit in the head again and left the game during the third period.
This incident left the major question if the NHL's concussion protocol should be improved because if a player can get cleared to play in a game where just 11 days before they suffered a game leaving concussion then there is a problem.  
It can put the player at higher risk if they don't get enough time to recover because then they can be an easy target for another  injury.  Concussions account for up to 30% of head injuries in the NHL, and the rates of concussions in the NHL are 6.1 per 100 games.
Other than an illegal hit causing a concussion, it is possible that helmets don't have enough padding inside.  When Cale Makar took an elbow to the head, his helmet should have protected him yet he still suffered a concussion. The NHL should look into increasing padding inside of helmets like the NFL.
When researching the most common injuries in the MLB there are a lot of ACL tears and muscle strains, but you can't really reduce the MLB can't really reduce these kinds of injuries because the player is more responsible for doing conditioning and stretches to help reduce it.  But the MLB has another common injury: hand injuries.  Most of the time they happen when a pitcher throws the ball at the batters hand.
This is a serious problem considering that the average MLB pitcher throws 95 mph and there is little to no protection on a hitter's gloves.  There is a pad that goes over the player's hand that protects it, but most MLB players don't wear it.  The companies that make batting gloves should find a way to either increase or add padding on the gloves.
It is very easy for a player to be hit on the hands and then have to sit out multiple games with a hand injury.
Another very common injury among MLB players is Tommy John surgery. Tommy John surgery is when you tear your UCL requiring reconstruction on your arm.  It is most common among pitchers but it can happen to anyone.  In the past two MLB seasons there have been a total of 60 players that have had Tommy John surgery.  Including those 60 players, there have been 562 MLB players requiring the surgery since 1974.
Although the average MLB pitcher only pitches about 5-6 innings, it still isn't enough to help decrease the number of players that need this surgery. Players should take more rest days, so they have enough time to fully recover and be ready to pitch for their next start.  
It may seem that the MLB doesn't care for player safety, but they have tried to reduce injuries this year.  The MLB has decided to increase the size of the bases and have said that "the primary goal of this change is to give players more room to operate and to avoid collisions. This is especially important at first base, where fielders have an extra 3-inch advantage to stay out of harm's way from the baserunner while receiving throws."  
Even though this is a slight change, it still can help reduce injuries. Bigger bases equals more room for players to slide and run through the bag.
Every sports league should take a look at the amount of injuries that happen every year and narrow them down to the most common to find a way to reduce them.  It would help players get more out of their careers and help fans get more of their favorite players.
About the Contributor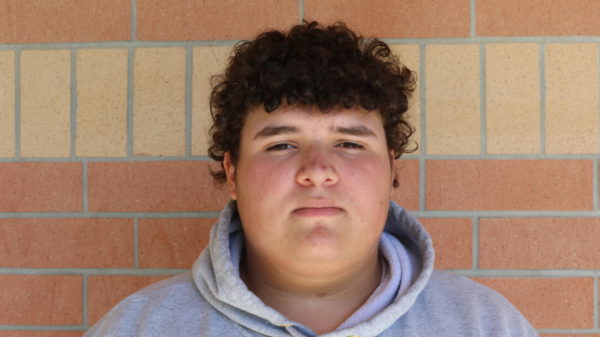 Brendan Alders, Editor
Brendan is a senior and Sports Editor. This is his fourth year on the Gazette staff.