Disney swims towards color-blind casting with newest Little Mermaid live action
User @armlina posted a Tik Tok video with over 7.3 million likes of a collaboration of Black girls staring at their television screens attentively. Among those girls, the 6 year old daughter of user @happykitty_ella smiled brightly at her recording mother.
 "She's like me!"
Two weeks ago, the three day annual D23 Expo launched at the Anaheim convention center, only available to Official Disney Fan Club, or D23 members.
Consisting of the newest announcements, theme park add ons and future films, the 14th formal gathering was packed with information for the company's upcoming 100th anniversary.
As time passed, soon came the panels along with the news of incoming rides, attractions and newest movies Disney had to share.
Gatherers were then introduced to The Little Mermaid, starring singer Halle Bailey, through a minute long teaser.
The short yet sweet trailer of Bailey singing the famous "Part of Your World" left many speechless, some even emotional.
Immediately after, the YouTube video took the internet by storm, quickly gaining millions of views and landing its spot as the most viewed Disney live action to date, with 104 million.
The swift popularity was not without backlash, most directed towards the casting choice of Ariel. Standing at 1.5 million dislikes, the comments criticized Disney for their casting of a woman of color as Ariel.
Some viewers even going as far as to alter the trailer digitally, inserting a white woman instead and titling her "a woke actress" on Twitter.
"I think that's so sad." former Granite Bay High School Drama teacher Stephanie May said, in response to the backlash. "The character of Ariel is surrounded by her voice, and (Bailey) has an amazing one, they made a good choice."
As it has grown throughout the years, the art of 'color-blind casting', the practicing of casting without considering the actor's ethnicity, skin color, body shape, sex or gender, is not foreign.
In 2015, American composer Lin Manuel Miranda released a hit broadway Musical titled "Hamilton," with actors with all different ethnicities, skin colors and body types.
Hamilton exploded, earning 11 Tony awards in a single day and grossed $650 million.
"It's so important to have a conversation about it, and especially to focus on picking who is best for the role.  If the role calls for  a person of color, they need to cast a person of color," May said. "But if that's not important to the role, then they should pick whoever's best for that role."
Years later, the practice of color-blind casting has evolved, taking place in one of the biggest industries in the world, including Disney's classic films.
As the movie will feature Manuel penning the lyrics, many are ecstatic to see how it goes regardless of backlash received from the media, including the film's own star Bailey.
"Being a little girl swimming in the pool, imagining I was a mermaid, I never imagined that would come to life," Bailey said in a twitter post. "The three days filming 'Part of Your World' was the most beautiful experience of my life — feeling all the feelings she feels, her passion, discomfort, everything she's experiencing."
About the Contributor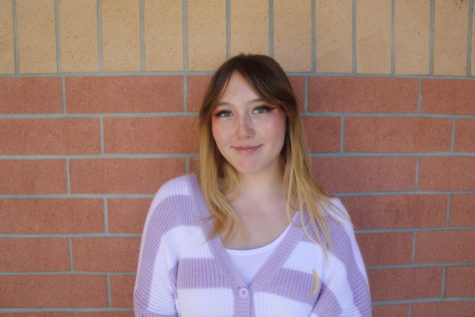 Katherine Wilson, Editor
Katherine is a junior and Editor of the Entertainment section. This is her third year on the Gazette staff.