Book Review: It Starts With Us
#itstartswithus has 265.2 million views on TikTok. A sequel to "It Ends With Us" by Colleen Hoover, "It Starts With Us," explores where "It Ends With Us," left off with fresh dual perspectives from competing love interest Atlas Corrigan and protagonist Lily Bloom. The sequel revolves around Lily recovering from an abusive relationship with her ex-husband Ryle Kincaid, a neurosurgeon and the balance in co-parenting their daughter Emerson Kincaid. On her way to work, Lily runs into her ex-boyfriend, Atlas. As they begin to reconcile their relationship, she remembers the anger that Ryle has towards him which threatens her evolving relationship with Atlas.
I've heard that this book is considered a "romance" book, but I think the deeper concept is a girl recovering from an abusive relationship with her ex-husband while balancing the care of her daughter. Although there may be much romance involved, Lily truly fights her dreams of Ryle solving his anger issues and becoming a "typical" family for the sake of her daughter growing up around her father.
I don't understand how people think the relationship between Ryle and Lily was romanticized. The whole definition of romanticizing is making something better than it really is. I don't believe Hoover ever did this. I think Lily definitely developed from her old character in "It Ends With Us" to now. In the first book, especially in the sense that when Ryle first pushed her against a cabinet door handle for laughing, she dismissed it and convinced herself he isn't anything like her father, who abused her mother. abusive father. In "It Starts with Us," Eventually, Lily begins to stick up for herself and doesn't let herself be sucked into the abuse of Ryle, pulling away from the relationship and finally divorcing him.
Hoover portrays Lily as a strong woman who wouldn't take abuse from Ryle; she even made a list of reasons why and how he hurt her, especially for the sake of her daughters' protection. She didn't want to grow up the same way her mother had– marrying an abusive husband and never standing up for herself.
Contrary to popular belief, I actually liked the aesthetic of Lily's flower shop and how its grunge with dark colored flowers. Some say that she is trying to be "different" or "edgy" but I think this shows the creative side of Lily and wanting something different and unique in her life, as well as coming every day to a place she enjoys being.
On the topic of romance, I love the little letters that they write to each other when they start dating and don't have time to spend together due to busy work schedules. It was interesting to compare how Lily felt so infatuated with Atlas, especially when writing the details about their first kiss to how Atlas has dreamt of having Lily back in his life, especially after he moved to Boston.
At the end of the book, Lily has moved in with Atlas and fantasizes about Atlas searching for a house, specifically with a garden that she would love. It was so adorable reading the parallels between Lily and Atlas, especially knowing that Atlas actually did pick a house with a backyard for Lily, just in case she ever came back into his life.
Overall, I would recommend this book to anyone who enjoys the ambiance of romance and stories of strong women who fight through abuse/hardships. I rate the overall book a 9.5/10.

About the Contributor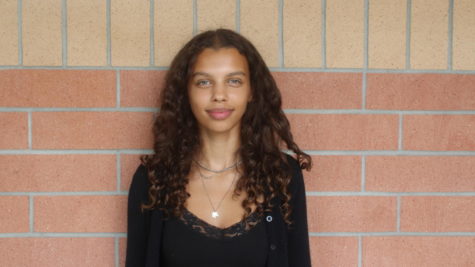 Ava Hammond, Staff Writer
Ava is a sophomore. This is her second year on the Gazette staff.