A Unique Bakery with Delicious Alternative Goods: Pushkins Bakery & Cafe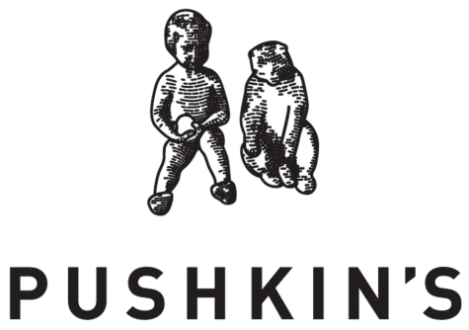 Located in Roseville, a beautiful cafe is filled with unique, delicious treats and meals that will leave you speechless. 
   Not only do they have a modern interior designing of their business, but they also have all natural, gluten free, dairy free, allergy friendly and even vegan baked goods and food options to choose from.
   "For customers (with) food allergies or celiac disease, we really are the only place they can eat at," co-owner of Pushkins Bakery, Danny Turner said. 
   Worldwide, 1 in 100 people have celiac disease, an chronic autoimmune disease where the digestive of the small intestine is affected. Also, between 10% to 30% of the  worldwide population cope with allergies. 
   Pushkin's cares deeply about people with allergies and medical conditions and works to the best of their ability to provide them with safe and delicious foods. 
   "We screen for any ingredients (containing) gluten (so) customers do not have to worry about any form of cross-contamination," Turner said.
   Providing the safest ingredients and foods for customers with allergies and conditions is crucial for their safety and Pushkin's follows the screening process to ensure the quality of their foods.
   Pushkin's has a vibrant menu of pastries, breakfast, meat and vegan sandwiches, delectable savory meals and house-made drinks.
   "For baked goods, our chocolate chip cookie, barracuda cupcake (all chocolate) and Meyer lemon pound cakes are our most popular," Turner said.
   Not only does Pushkins provide the most flavorful aspect in their foods and baked goods, but they also take time for the presentation of every product! Beautiful designs and toppings are added to add personalization to their food. 
   "For savory foods, our nachos and vegan lasagna are very popular," Turner said. 
   Pushkin's not only has their sweets down, but they also nail their meals and savory foods with the most fantastic flavor!
   The vegan lasagna includes delicious veggies, a cashew-based "cheese" layer and the most amazing red sauce. A house-made vegan "queso" is drizzled over the tastiest and crunchiest tortilla chips and other flavorful toppings in the nachos.
   Drinks in Pushkin's are so tasty, and they even produce their own house-made syrups to add into teas, coffees and lemonades!
   "We put a lot of effort into serving quality coffee…we serve Ritual Coffee out of SF," Turner said. 
   Ritual Coffee Roasters, a cafe based in San Francisco, California, provides Pushkins with their coffee flavors and beans.
   Pushkin's crafts the most flavorful, beautiful and delicious coffees and at the same time support another business.
   "We truly do make almost everything from scratch…this is something we take great pride in," Turner said. 
   Pushkin's is prideful in following their aspect of making natural foods and sharing their love with our local community, making sure everyone can eat food from their business.