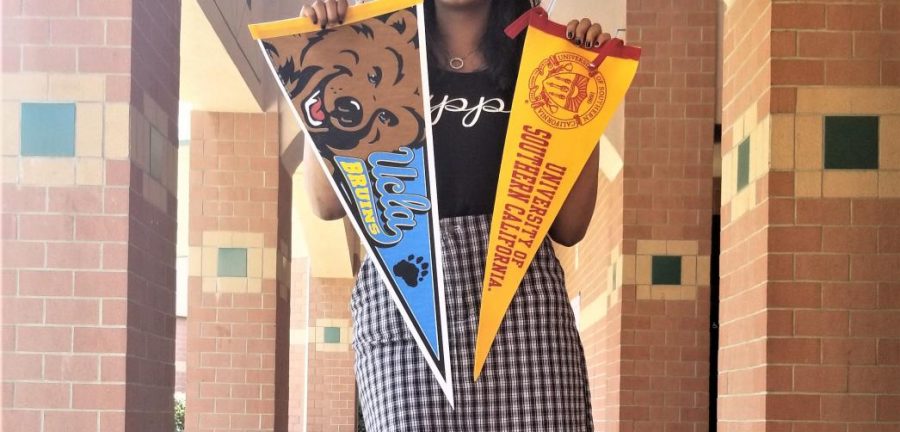 Class of 2019 begins to make final choices
  After four years of high school and thousands of hours of work, the Granite Bay High senior class is finally ready to step out into the world metamorphosed and prepared for the next challenge.
  No wonder many of its members feel nonplussed and disappointed with this year's admissions results that appear to have continued last year's trend of relatively low University of California acceptance rates.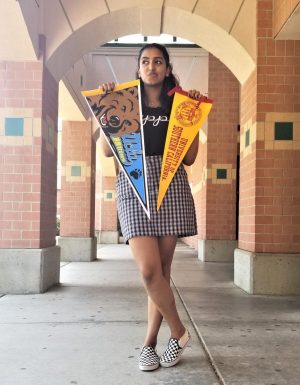 Brad Davito is a senior who is deciding between attending San Diego State University and the Barrett Honors College at Arizona State.
  "The college acceptance process has been really stressful," Davito said. "I applied to a ton of schools and got rejected from a lot of them, but I think the part of this experience that is more stressful than not getting into schools is deciding which of the schools that I've been accepted to is the best fit."
  Davito is among other students in the upper academic echelon slighted by UC admissions offices despite having strong academic records and extracurriculars.
  Darin Gharib, a senior deciding between UC Irvine and UC Santa Cruz, is attuned to the enigmatic UC admission results.
  "I think there is a hidden bias every year undisclosed but easily observed by people, that can lead to clues of favoring certain clusters of people every year over others," Gharib said. "Some overly qualified kids were turned down in favor of kids drastically less qualified."
  Gharib acknowledges the difficulties of creating a reasonable admissions process with applicant counts rising above 100,000 at some universities, but he said there are steps the schools could take to create a more fair, equitable process.
  "The colleges obviously can't interview and understand the true motivations behind every applicant, but they could have a more thorough and in-depth vetting process to make certain that kids who have reputations for cheating, or kids who lie for the spot, are turned down and exposed," Gharib said.
  For some students, the UC admissions gamble paid dividends.
  "Ever since I was little, I've always dreamed about going to UCLA, but as I got older I began to realize how difficult it is to be admitted," senior Rueben De La Torre said. "Fast forward to March 22 – all I could think about was my admission status. The moment I saw 'Congratulations' on the screen I freaked out. I got into UCLA engineering school."
  While UCLA is the gold standard for many GBHS seniors,  Everett Hayes – who was admitted to UCLA – is choosing to attend Oregon State instead.
  "I chose Oregon State over other schools including UCLA to play football," Hayes said. "I chose Oregon State because it offers me a good balance."
  For Hayes, other factors held more value than name brand or prestige.
  "The engineering program at Oregon State is really good, but it is not so hard that I will be in over my head while playing football as well," Hayes said. "I believe that football and the engineering program will offer me so many great opportunities that I won't be able to get at other schools."
  Adding another layer of complexity to the process for incoming college freshmen is the dreaded wait-list. If wait-listed, students won't be notified of their eventual acceptance until after they've already accepted a spot in another university's freshman class, leading to an extremely difficult decision.
  Daniel Greene is in a predicament deciding between the University of Texas at Austin and UC Santa Barbara, but he has the added pressure of being on the wait lists at both UC Berkeley and UCLA.
  "Waiting to hear back from a wait list is definitely a stressful process considering a lot of your friends are making their decisions and putting in their answers," Greene said. "With that being said, it's still very exciting to have some good options and to look into it more – figure out what my future holds."
  Greene sees a difficult system that can appear at times to not be in the favor of GBHS seniors.
  "There are a lot of factors that go into an admissions decision – I think it would be ignorant to try and narrow down a result to any one thing," Greene said. "Our poor CAASPP scores (two years ago) were not good, but that's not the only reason we fared poorly. As a society, we are getting more hypercompetitive, it makes it very difficult to get into those 'top schools.'"
"
Waiting to hear back from a wait list is definitely a stressful process considering a lot of your friends are making their decisions and putting in their answers,"
— Daniel Greene
  Greene also cites the power of money in the process.
  "I would say one thing that is true is UCs are accepting more out-of-state and international students because they pay higher tuitions than us in-state applicants," Greene said.
  With the apparent mediocre GBHS success rate during this year's admissions season, plus the recent college admissions scandal wracking the country, it is easy to become disillusioned with secondary education as a whole.
  De La Torre stressed, however, the importance of maintaining an optimistic mindset.
  "My experience shows that you can achieve your goals with hard work and perseverance," De La Torre said. "To future seniors, I'd recommend not to dwell too much on the previous year's admissions results but rather what you can do to make yourself the best applicant that you can be."