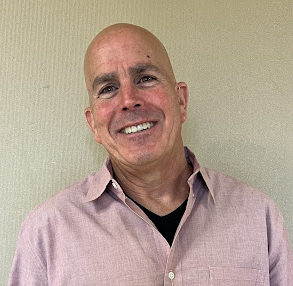 Steve Miller enjoys 'spartan races'
What exactly is a spartan race?
 "It's basically a running race through hills with a lot of elevation changes and obstacles like monkey bars and crawling through barbed wire… There are typically 26 obstacles."
When did you start doing spartan races?
"I started training earlier this year. I've always been really interested in Spartan and terrain racing… It's also a connection to CrossFit. I was a collegiate runner and did track and cross country."
How do you train for a spartan race?
 "(Using) a lot of upper body strength, grip strength, and technique. There are all kinds of body types… a lot of people can do this and be successful."
What is your favorite part of spartan races? 
"It's really the training… when I push myself the hardest. You've already put in the work and it's now time to do what you've been doing. I find the most joy in everything leading up to the race."
What new skills did you learn?
"Before I even started this, I couldn't do the monkey bars. I was doing the monkey bars at Feist Park… There were two little girls off to the side. They looked over and said 'look the old man is doing the monkey bars.' I was doing them completely wrong, now I can execute them pretty well. I can do a rope climb… I did a race on Saturday (Nov. 12) and successfully completed 25 obstacles."
Comments may not be immediately displayed.