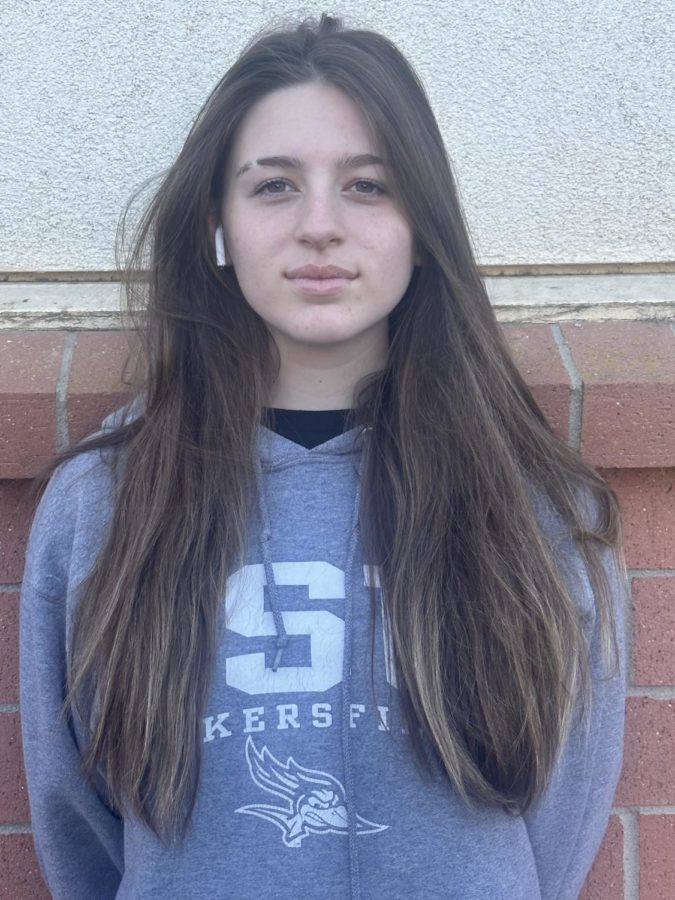 Skylar Belcher
What is your role in the stage crew?
"I helped build the sets as well as lights."
Why did you join stage crew?
"I felt that I was really contributing towards the drama community in that way without having to be out on stage constantly."
Do you enjoy being in stage crew?
"I really do enjoy it. Mostly because of the relationships and the community that you slowly start to build with having those people kind of with you and working."
What does stage crew do to help make the play go smoothly?
"The stage crew is there to make sure that everyone is where they're at, and that all props and all items that are needed for the play are there when needed and that all the actors can run through everything smoothly."