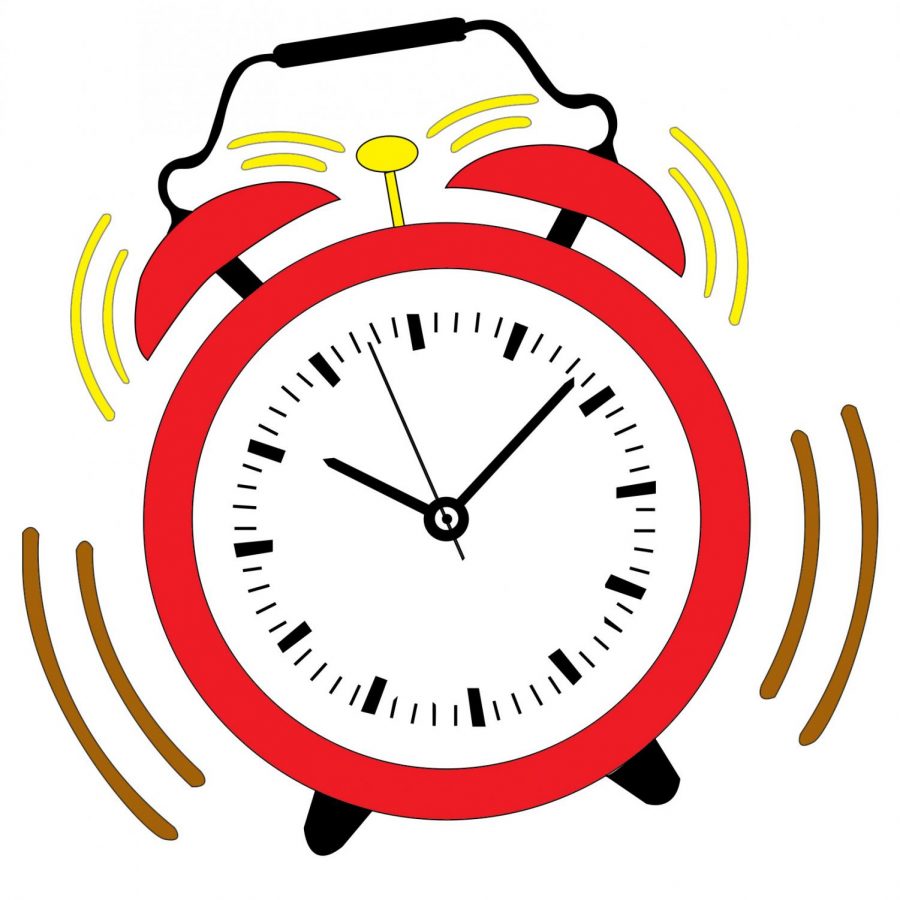 GBT.org file iIllustration/ ABBIE GOULD
Rumored change for collab day debunked
  Collaboration days are one of the perks that tired students look forward to as a reprieve in the school week. The extra hour of sleep provides comfort and rest or the chance for students to wake up early and be productive.
  There has been rumors regarding changing the schedule and moving the collaboration day to after school on Mondays instead of the hour before school on Wednesdays.
  All other schools in Roseville Joint Union High School District  have an early release on Mondays, changing our schedule would allow Granite Bay High School to align with those schools.
  Currently, collaboration days are put in place to allow teachers to have designated weekly meetings.
  Additionally, since Mondays are the most common vacation day in the schedule, our current designated collaboration time allows for more instruction time, which is valuable for courses packed with material.
 Principal Jennifer Leighton debunked these rumors regarding the change to collaboration days. "Changes are always possible, but none have been discussed in regards to Collaboration time that I'm aware of," Leighton said.
  Leighton also explained that it would ultimately be the decision of the staff to change the schedule and commented on a possible benefit of a change. "The teachers would have to vote on a  change for the bell schedule," Leighton said. "If we changed our collaboration time to Monday afternoons, like the rest of the district, it would give us the opportunity to meet with teachers at other sites."
  A significant alteration to the current schedule comes with a variety of opinions.
  Junior Savanna Cuthbert expressed her dissenting opinion towards a change in collab days. "I like [collaboration days] on Wednesdays morning because I get to sleep in," Cuthbert said.
  According to Cuthbert, a dedicated student, cheerleader and stunt team member, it provides a much needed break in her busy week.
  "I get to sleep in and [collaboration days] make it easier to get through the week" Cuthbert said.
  Advanced Placement Statistics teacher Bruce Honberger noticed that GBHS has always had a schedule which has differed from other schools."We have always been on a different schedule from the others schools from the twenty years we've been doing it. "Honberger said.
  Furthermore,  Honberger displayed his preference for keeping the collaboration schedule as is.
  "I do not think [the change in schedule] should happen," Honberger said. "I think there are great valuable reasons why we do it on Monday mornings."