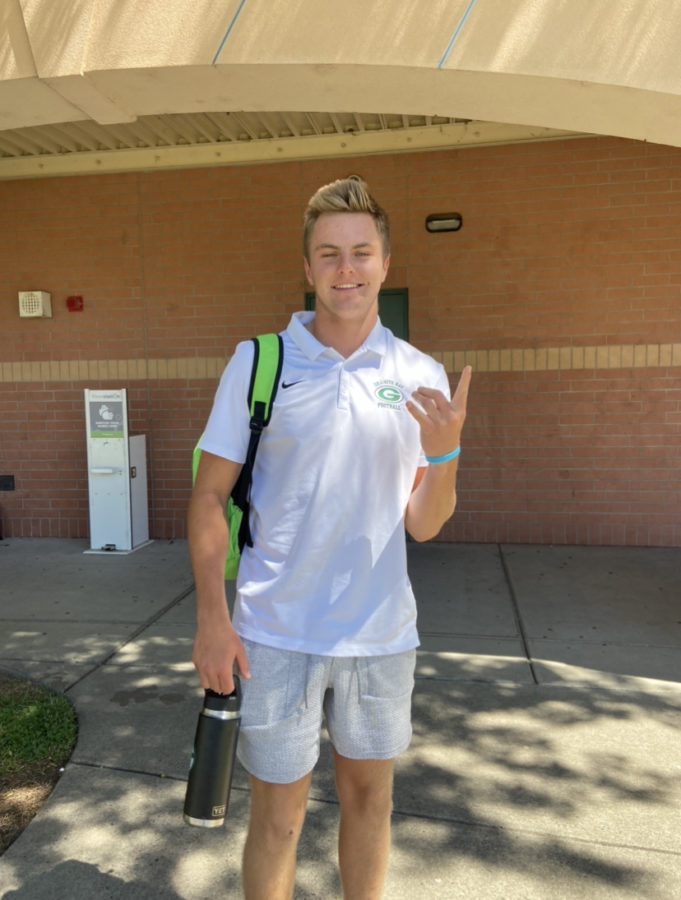 McCade Long
How has your experience as a leader been so far?
"It's been awesome, honestly better than I expected. Having the opportunity to … give your ideas and show how you think things should work and put your best foot forward. I think it's awesome because even though the year just started, I already feel like I've had a good chance to interact with some of the others."
Have you ever had an experience playing sports where you have felt extremely supported and if so can you tell me a story?
"One story is this past basketball season we went all the way down to the King's stadium for the section game. We were playing Grant and we were the underdogs, so going into that we didn't have high hopes … But then we looked up in the stands and our whole school was there and it was awesome. We were supposed to lose and just seeing that kind of rallied us and gave us hope, and a sense that people are believing in us. That really helped us in that game."
Why do you think it's important to have a support system for sports teams like Grizz Nation at a school?
"I think kids have a tendency to stick to their friend groups just like most kids do … so I think [participating in the student section] kind of does the best job of getting the whole school together."
What does it mean to be a Grizz Nation Leader?
"My whole career at Granite Bay I've thought about all the things that make me feel good, and I think having those things and being in a position now where I can apply it is just so awesome. I can take what I've learned and what I've been given by some of the kids I looked up to, and now apply that to anyone who wants to help."