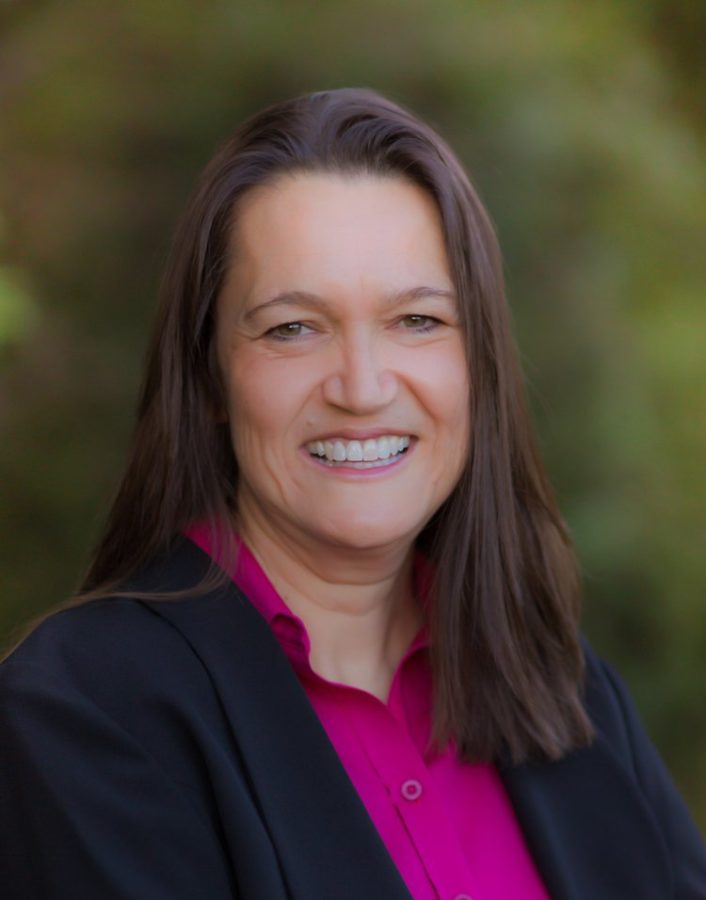 Marla Franz
Marla Franz is a parent and resident of Granite Bay, with two daughters currently attending GBHS. She first started her involvement with the RJUHSD school board two and a half years ago during COVID-19. When a vacancy in the Board of Trustees appeared in April 2022, she applied for the seat and was appointed to the Board of Trustees. After having served for almost 6 months, Marla Franz is running for election to her current appointed position.
Why are you running for the board?
"I am running for the school board because I want to represent parents to students in my community. I believe education is a great equalizer and opens doors for kids to pursue their dreams. When I became engaged two and a half years ago with the district, it was when families felt like they had very little say over what could happen in their schools and their children's education. I do not want anyone to feel helpless about their children's education because our parents are so invested in their success. I want to allow for ways for students and parents to continue to have more input in the curriculum and other decisions that affect their well being."
What are some changes/policies you would hope to implement if elected?
"I would like to see a way for students to engage more with their own voice within the system. And what I can do is to influence changes at the school site council level where student and parent voices are heard at a more appropriate time (during meetings) because previously, anyone from the public could speak only after the end of the meeting when everything had been decided. I would like to raise the voice for parents and students for local school site issues that would never be raised to a board level, but I know is just as important to students."
How do you work to represent the Granite Bay district as a board member?
"If I am elected I would plan to have just open meetings, casual settings, where any student, parent or teacher could just come and drop in, share concerns and talk to me because I do want to represent the community. And, I can do that regardless of what my views are because everyone has differences, and that's inevitable."
Stance on RJUHSD's COVID-19 Response
"Overall, I was pleased with how they handled the whole situation. I know it was terrible, and there were a lot of requirements by the state and they had no choice at all. But as restrictions started to lift and there was more local control, I appreciated how the board handled the situation. And when I say I attended the board meeting for two and a half years, I was trying to be very supportive of the board during that time. 
If there was anything they could have done differently … Obviously, we all wanted normalcy to come back sooner for our kids. Especially as we see the learning loss that's coming out of the amount of time that we spent in hybrid. I know some kids were able to come back sooner than others and that was by choice and so that was okay, because the key is that we need to be giving the families choice. And so, going forward, it needs to continue to allow flexibility for choice for certain situations."
Stance on Critical Race Theory (CRT)
"I only support balanced curriculum in our schools. I do not want to have divisiveness. Differences are inevitable, but division is a choice and Critical Race Theory is all about creating division, and I am against that. I'm not against the topic of race but I think [it] needs to be discussed in environments where kids feel safe to express their opinions. So I'm broadly against (CRT), but with caveats."
Why should Granite Bay vote for you?
"I have two kids in the district, so I'm all in and I'm unmatched on that. I have a lot of professional experience in the private sector, and I bring a different perspective from the education world. I can ask questions and I don't assume anything, and I want to make sure the schools are the best for our communities. I don't have conflicts of interests, as I'm just here for my kids and the kids around me."