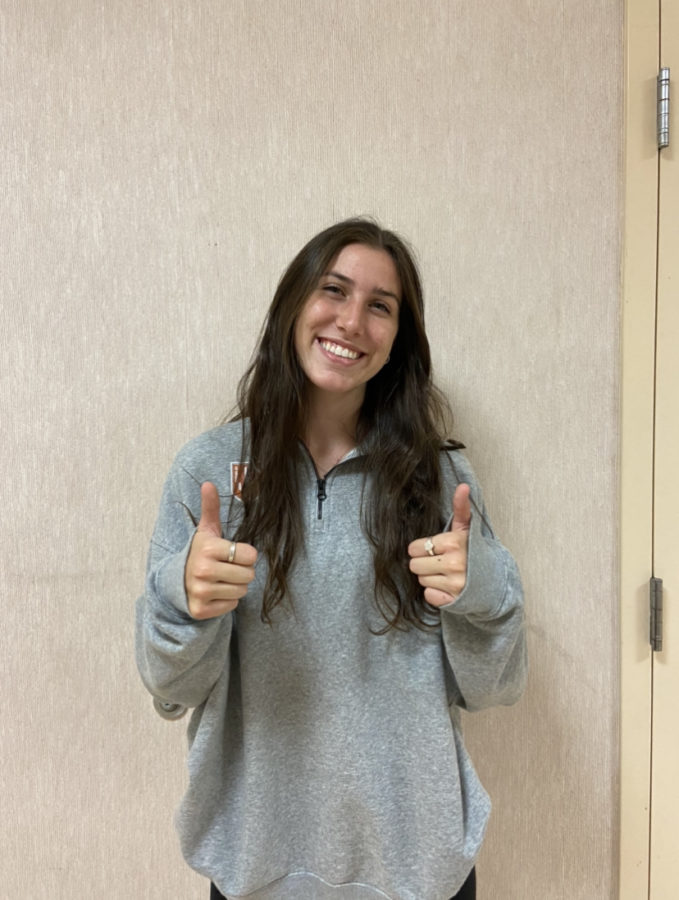 Kennedy Swift
What inspired you to become a Grizz Nation Leader?
"My freshman year, one of my friends was at the time a tribe leader and just watching how much fun she had doing it I knew I wanted to be one. So I just went to games and I was spirited, and then with luck of the draw I got an interview and they chose me."
Have you ever had an experience playing soccer where you felt extremely supported and can you tell me a story?
"My entire recruiting process. I'm going to play D1 soccer at the University of Memphis so I have been supported for the past 10 years at my club. This past year and a half to two years I had coaches always checking in on me on how my recruitment process was going … and the support I had from my team – we all supported each other through it."
You guys have said that Grizz Nation is going to show up for all sports this year, why do you think that's important?
"In the past football and basketball have gotten a lot of love and I know they appreciate it , but as for me I play soccer … and they don't come to our games … and it's like no surprise they don't want to watch girls soccer. So I feel like it's important showing everyone the love."
What does it mean to be a Grizz Nation Leader?
"To me being a Grizz Nation leader is making sure the student section is hype and making sure everyone's having fun, but also making sure that it's safe and that no one is gonna be in danger and no one is causing an issue."