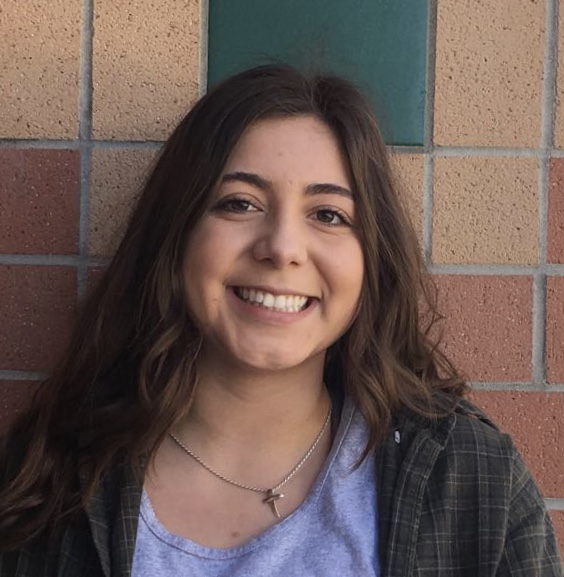 Fan of the Month: Natalie Ruybal
  Many students at Granite Bay High School represent grizzly pride every game day, but senior Natalie Ruybal is a student that exceeds fan expectations at every athletic event.
  Natalie Ruybal has participated in water polo and swim throughout her high school career, so she knows what it's like to have supportive fans at her games and meets.
  "My favorite sport to watch is either football or basketball," Ruybal said. "It is cool watching my friends play and I love supporting them."
  Basketball game days are Ruybal's favorite days because of the tribe. Ruybal has waited to secure her spot in the front of the tribe since freshman year.
  "I get most excited about the tribe at basketball games," Ruybal said. "The tribe always has so much more energy in the front rows and it is cool to finally be the seniors in the front."
   Not only does Ruybal support the basketball teams, she also brings her spirit to the soccer field.
  "Besides basketball, I watch soccer games the most," Ruybal said. Though soccer has become a winter sport and sometimes the weather isn't perfect, Ruybal always looks forward to supporting her friends in rain or shine.
  Because soccer and basketball are over, Ruybal plans on going to baseball games and showing her school pride.
  "Because it is senior year, I am trying to go to as many events and games as possible, Ruybal said.
  "I always make sure I am demonstrating my school spirit at events because I know it makes a big difference if there is support at your games!"
Comments may not be immediately displayed.