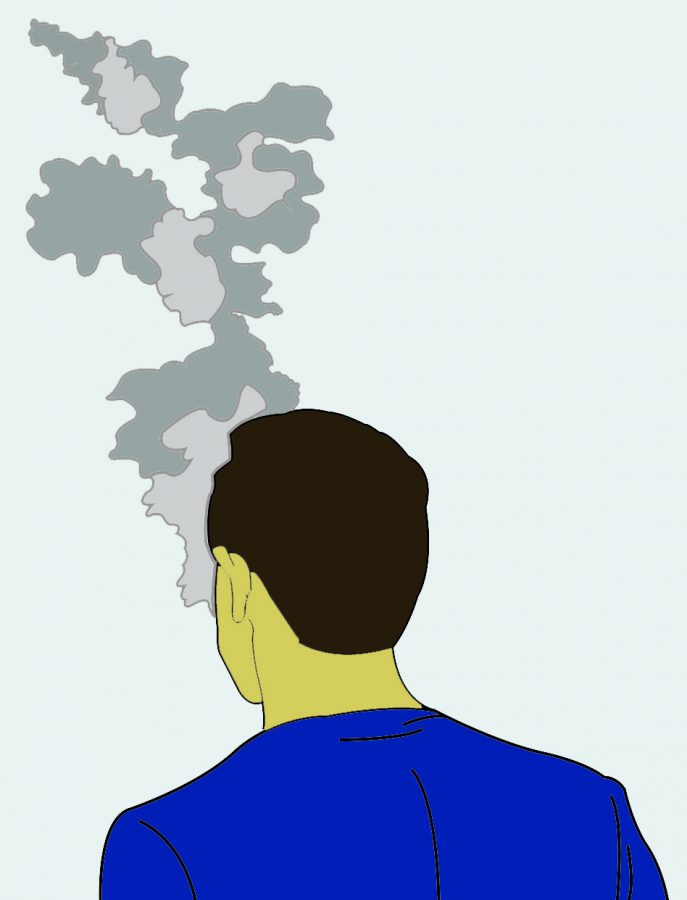 Gazette/GBT.org iIllustration/ ANGELINA KOLOSEY
District survey results from last year spur administrative action
WASC survey reveals concerns and frustrations of Granite Bay High students and parents regarding vaping
Last school year, the Roseville Joint Union High School District began to take part in a school-wide survey organized by the Continuous School Improvement Program. 
"These … surveys were taken last December and January, and will be given again this year at the same time," Granite Bay High School principal Jennifer Leighton said.
The survey examines the perspectives and opinions of staff members, parents and students on campus, playing a crucial role in improving the quality of the GBHS experience.
Although this survey does not coincide with the Western Association of Schools and Colleges accreditation program, the survey results are used in the school's WASCself-study report.
As vaping becomes increasingly troubling and poses an epidemic across the nation, its detrimental effects on GBHS are clearly evident from the survey.
The survey consists of Likert scale-style questions and two free response questions: What do you like about this school? What do you wish was different at this school?
"Responses about vaping came up on the answers for (the second question) from students and parents," Leighton said.
Kyle Holmes, the school's director of theater arts and the teacher who will write the school's self study report, said  complaints regarding vaping were common responses to this question.
"We saw students and parents commenting that there was a lot of vaping happening in the bathrooms, and that they wanted the school to take more action to fix the vaping," Holmes said. 
Based on survey responses, many students wanted more adult control and supervision over vaping on campus. 
One anonymous student's response from last year's survey said: "I wish there was a control over vaping or anti vaping programs (on campus)."
"
We've added a 'maximum occupancy' for each bathroom so that large groups of students can't go in together to vape,"
— Jennifer Leighton
Changes have already been made in response to last year's survey results.
For instance, "We've added a 'maximum occupancy' for each bathroom so that large groups of students can't go in together to vape," Leighton said. "(And) first-time offenders attend vaping information classes intended to educate them on the harm involved in vaping." 
Many agree that if not addressed properly, the vaping issue will continue to grow.
"If not monitored, (vaping) may blast into a bigger catastrophe," sophomore Kyle On said.
Despite the sudden surge of vaping-related illnesses wreaking havoc nationally, the harmful effects of electronic cigarettes are not new discoveries. 
Vaping has proven to be especially dangerous in schools as it interrupts learning and puts those on campus at risk.
"I think that for us, like any other high school, (vaping) is a big problem," Holmes said. "Fortunately, right at the precipice of us realizing that this is a big problem on campus, there is a national conversation … happening as well."