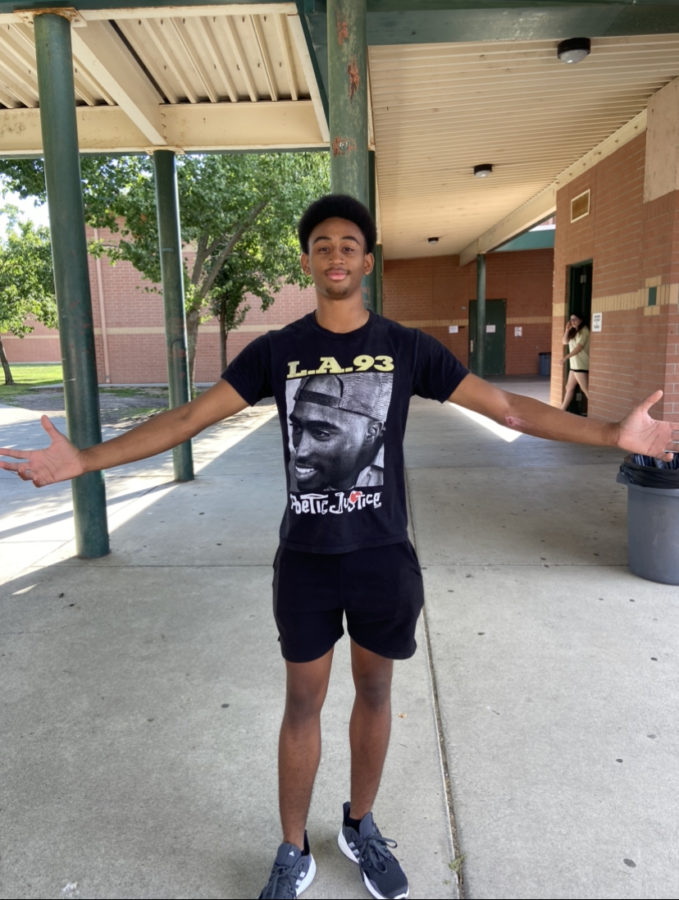 Adarius Jackson
What inspired you to become a leader ?
"I feel like I just fit in; I'm always the louder, extroverted dude and along with that there's other parts to it like how you treat people because I believe … during the interview process I was picked … based off how I carry myself."
Why do you guys encourage students to join Grizz Nation who wouldn't normally want to or are hesitant?
"It's a time that we all get to come together, you meet new people you experience what you've never experienced before if you haven't been to a game before. It's the easiest investment to overall feel like one and have some inclusivity."
What does it mean to be a Grizz Nation leader to you?
"I just want to know how inclusive I can be overall. My little brother's a freshman and that's one thing freshmen would be scared to come to the games, … so showing the freshman, sophomores , juniors and seniors we're all together and Grizz Nation is a big family."
What legacy do you hope to leave behind not only for Granite Bay High School but for the next generation of Grizz Nation leaders?
"I think it all goes back to inclusivity and working to know that we're all together, … it's kind of my motto. I want people to know that as long as we stay together it just makes us even stronger."