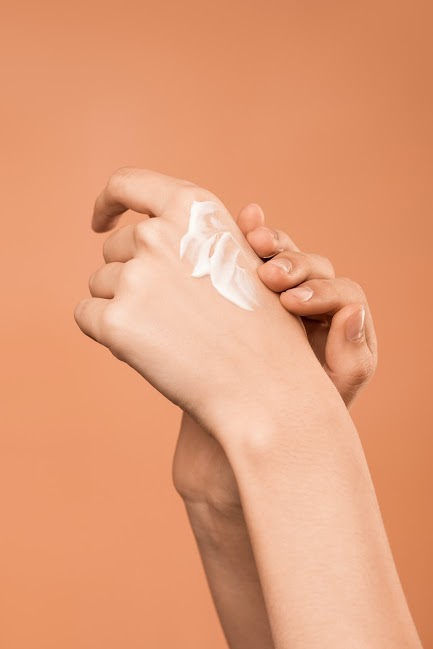 Shiny Diamond/Pexels
Self care has been popularized over the pandemic. 
With more time for themselves, teens have  initiated better exercise habits and- more surprisingly skincare regimens. Many teens have turned to social media platforms for skincare advice.
 Hyram Yarbro, widely known as Skincare by Hyram, is one massively popular skincare influencer. Under his influence, drugstore skincare brands like CeraVe and the Ordinary have seen massive sales boosts. 
While skincare influencers like Yarbro have amassed millions of followers, most aren't licensed aestheticians or dermatologists. Yarbro and many others are simply skincare enthusiasts sharing their passion. 
But does popularity equal credibility? 
Easha Narayanan, a junior and Alisha Bansal, a sophomore are two Granite Bay High students who have taken advice from these skincare influencers.
Both said they'd discovered Yarbro and other skincare content creators through Tiktok. 
"Typically (with) people who have a big following on social media, I think a lot of people have already put a lot of trust in them," Narayanan said, skeptical of skincare gurus in media with little to no credentials.

Narayanan and Bansal said they have bought multiple products recommended by influencers. They also agreed skincare influencers had taught them to be more cautious of what ingredients they were putting on their skin.
"My skin has definitely gotten better now that I used Cerave," Narayanan said.
 Aside from new products, the way both viewed their skin also changed.
"Before I thought having acne or one pimple was a bad thing," Narayanan said. "Not bad, but you would always try to cover it up somehow. I think skincare influencers really preach about how it's natural."
Bansal added, "If one product isn't working for you, then don't get discouraged…everyone's skin is different."
"In general, I think what I hear is (…) safe," dermatologist Dr. Karen Nishimura said.
From her stance as a skincare professional based in Roseville, Nishimura advises teenagers to take caution when heeding influencers' advice. According to Nishimura, Hyram's and Yarbro's broad recommendations are generally fine for most, but for some people, they could exacerbate underlying skin conditions. 
"I (have) used (CeraVe's) standard moisturizer," Nishimura said. "But I have not tried their other products, so I can't recommend."
Before her interview, she had never tried nor heard of the Ordinary's products, and thus could not give a good recommendation on their products. For moisturizers, she is a fan of Cetaphil creams, calling them "excellent."
According to Nishimura, the most important things teenagers can do for their skin is "Eat healthy, sleep well, exercise (…) And then sun protection thereafter and a gentle moisturizer. Those are great, great solutions."
Her final counsel on listening to skincare influencers: "What I tell teenagers to trust or not trust, I'd say (that) if it sounds reasonable then you might trust that, but never lose your common sense."