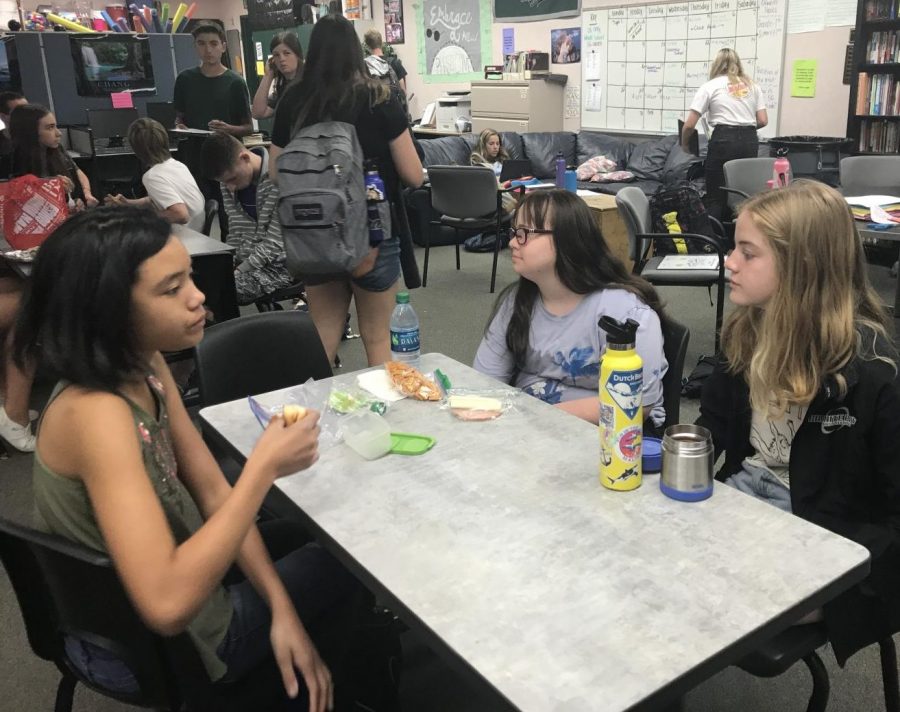 Diana Jones
The Granite Bay High School student body is comprised of many different types of students, athletes, musicians,  artists and academics. An important part of the Grizzly family is a group of students with special needs. 
The Roseville Joint Union School District defines special education as "specially designed instruction, at no cost to parents, to meet the unique needs of a child with a disability."  
Federal law demands that every child, regardless of whether they have a disability, is entitled to a free appropriate public education (FAPE).  
Special education teachers work very hard to support their students. Their goal is to implement the student's Individual Education Plan (IEP). An IEP is a plan or developed by the school specifically for a student that sets forth the specialized instruction and related services needed for the particular student. 
"(Special education teachers) collaborate with general education classroom teachers to ensure that the student's IEP is understood and implemented," said Evans, a special education teacher GBHS.
Evans has worked with many special-needs students and with that experience has developed a philosophy regarding his students. 
"There is not a person that I know that wants to be treated differently," Evans said.
In some cases, it is not obvious who the special education students are. Some students have relatively minor needs and only need a small level of support within their general education classrooms. 
For example, students with dyslexia many need extra time with their course work and tests. However, there are students with more severe disabilities will require more assistance that could take them out of their general education classrooms. 
Special education kids add advantages and disadvantages when they are in classes. 
"Other students seem to go out of their way to help (special education students) or they partner up with (them,)" PE teacher Diane Walker said. 
"A teacher can… assist the student's learning, (with) extended time on writing or tests," social science teacher Dale Mortensen said.
All students are apart of the Grizzly family and should be treated with dignity and respect. 
"All people yearn for respect and equal treatment. This is not different than students with special needs," Evans said.