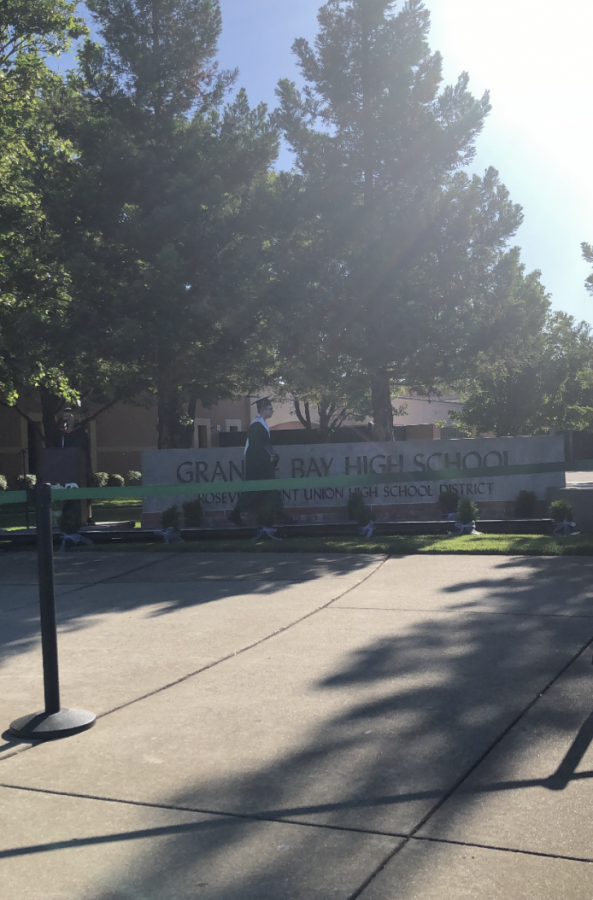 Lisa Bader
For many seniors, that last spring semester is when they make their last memories of highschool. By that time many seniors are finally relaxing. College applications are over, SAT and ACT tests are done, and seniors finally get to enjoy spending one last semester with their peers before college. 
For some seniors, going to online school isn't worth sitting through as many have already completed all of their required courses. Especially now that online school is likely to continue at least until the spring semester, seniors do not feel like completing their last year is really necessary.
Ian McCarthy, a senior at GBHS, doesn't think that graduating early is especially hard since there are no senior traditions he is missing out on. 
"I originally just wanted some college classes done early at Sierra, but now that school is going to be online all year, or close to it, it really cemented the idea,"  McCarthy said. 
Usually in the spring semester, seniors are kicking their feet up and stay mainly for the annual senior activities such as senior parking, senior sunset, and senior picnic. While GBHS is doing its best to provide the most authentic experience online, it's not the same. 
Aidan Marr, another senior who plans to graduate early, is sad to miss out on some fun traditions, even though there is no chance of them happening at all; he sees no point to put in the effort to stay. 
"I (can't) enjoy the end of high school with all my friends like I had planned and there (are) no other classes I really (need) to take," Marr said. 
Although seniors graduating early are sad to leave, they are still using their time wisely. One of the unexpected benefits of so much free time, for example, is the ability for seniors to start college credits early. 
"I figured I could take that time and put it towards an early start at Sierra, so the decision was easy to make," Marr said. 
An additional way seniors plan to use their time away from school is trying to find jobs. Bryce Burnham is another senior graduating early.
"I plan to take a few classes at Sierra, work on my tennis, and maybe get a job," Burnham said. 
Seniors graduating early are also making it clear that they were not in any way pressured by friends or family. 
"If anything, my peers wanted me to not graduate early," McCarthy said. 
Until then, early senior graduates as well as the rest of the student body can only try to make the best of the situation.