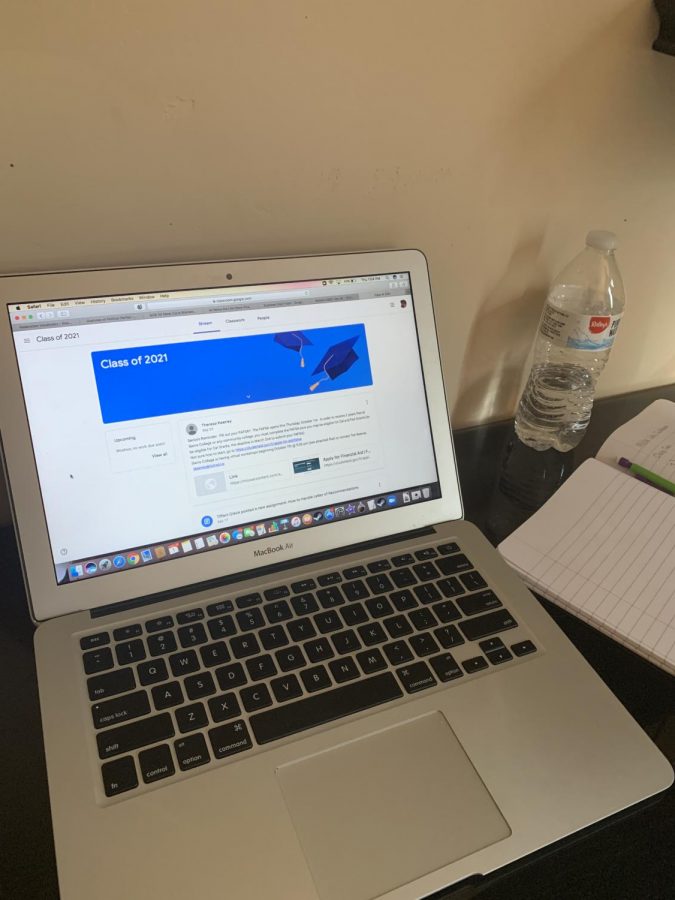 Evan Beland
There is no doubt that this school year has started off unlike any school year before. Every student has to adapt to a completely different schedule and learning environment. Last spring, online school came out of nowhere; no one knew what to expect or how to handle the adaptation. 
However, this year is different. With more organized and mandatory classes, the school year is looking more like actual, well, school. 
"Last year felt a little messy," said Justin Sampson, a current senior at Granite Bay High School. 
Last year, some students felt lost and unorganized due to teachers using many different approaches to their own version of online learning. In contrast, this year, every teacher seems to be on the same page so that all students can have a consistent schedule to follow every day. 
"Self motivation was a big thing during distance learning last year," senior Aynsley Conner said. 
Due to a lack of organization through distance learning last year, students felt that school was less mandatory and that they had to self motivate themselves to join zoom calls and stay involved with their teachers. 
In contrast, the current school year has started off much stronger considering that most teachers continue to teach their classes from on campus and are taking attendance so that students are in a real class size environment which allows for greater collaboration in the classroom. 
"Although I want to be back on campus for my last year of high school, I do think this year's version of online school is a lot better and more involved with the students," senior Alex Davis said.
Granite Bay High School has stepped up their game for online schooling which has led students to feel more involved with their school even when they aren't on campus physically. In addition, teachers also offer supplemental resources such as using breakout rooms for students who seem to be falling behind as well as by offering HUB time after school hours for students who need additional help.  
Although this year is still far from what all the students were hoping for, the online learning experience has improved substantially for both students and teachers.