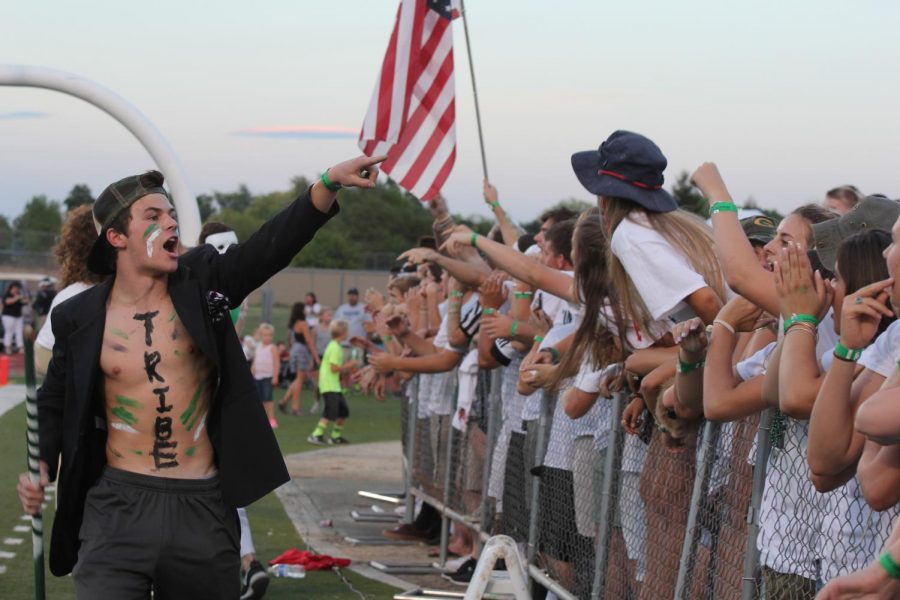 MADELINE WILLIAMS/GBT.org file photo 2015
 Florida State Seminoles have the tomahawk chop
Kansas City Chiefs have headdresses and war paint
Washington has a racial slur for an NFL team name
Cleveland Indians had Chief Wahoo
And Granite Bay High School has The Tribe
That's not great company.

The term "tribe" is associated with "Tribal Nations," of which there are over 570 in the United States. Native Peoples are the only ethnicity in the United States that have political status – sovereignty; Tribal Nations are extra constitutional and are not subject to state law, they are considered domestic dependent nations.
Why are Tribes sovereign? Well for one, they are the original inhabitants of this land and as such, entered into treaty negotiations with other countries before America even existed, and only nations can make treaties.
Or maybe Tribes received sovereignty because Pocahontas was taken from her family and raped by colonizers at the age of 12. Maybe because the Southeastern tribes were force-marched on the Trail of Tears resulting in 20,000+ Native Americans dead. Maybe because 300+ Native women and children were gunned down and buried in a mass grave at Wounded Knee shortly after Christmas in 1890.
Or maybe Tribes received sovereignty because while in 1492 there were approximately 15 million Native Americans in North America, in 1900 there were only 250,000. Genocide.
After all of that, Native Peoples and their advocates fought for legal protections that would preserve their land, their culture and their lives. The rulings from Johnson v. M'Intosh (1823), Cherokee Nation v. Georgia (1831), and Worcester v. Georgia (1832) (known as the Marshall Trilogy) acknowledged the nation status of Native Tribes in the United States Supreme Court.
A "tribe" is not a student cheering section – it is a nation of people that have endured centuries of colonization, assimilation and extermination at that hands of the United States government. And they have survived. We do a tremendous disservice by diminishing  their perseverance and survival to a Friday night in the end zone with face paint and hot dogs.
How can we continue to have conversations about the marginalization of students on our campus when we support our sports teams under the banner of a racist trope?
Granite Bay High School. It's time. We need to find a new name. We are on the wrong side of history, and if we allow it to continue (for the sake of "tradition," inconvenience, or any other excuse) we are all complicit in perpetuating the racial discrimination and marginalization of Native American Peoples. And I know we are better than that.
 * * *
Kyle Holmes has been a teacher at Granite Bay High School since 2011. He is currently the director of the theater arts department.