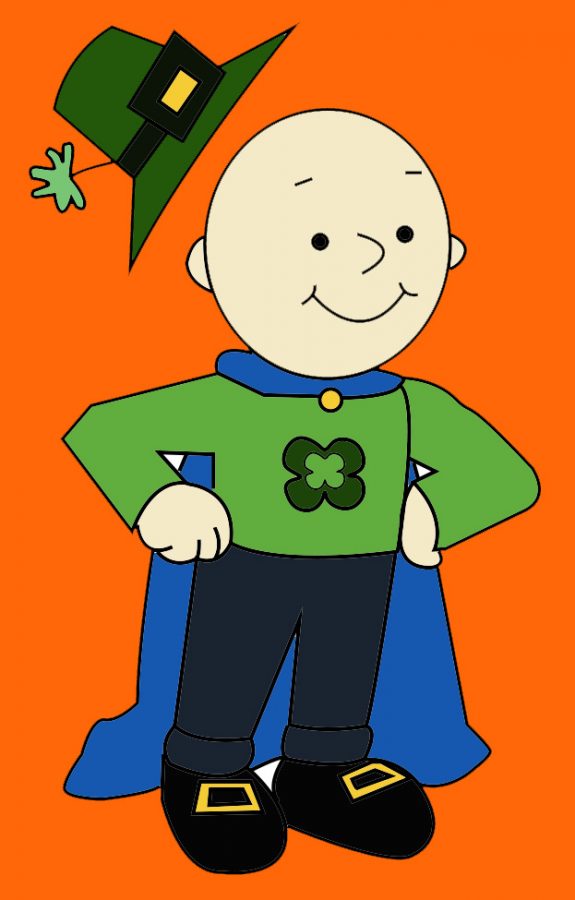 Gazette/GBT.org iIllustration/ ABBIE GOULD
  Hair is more than dead cells. It serves as a defining physical characteristic and a source of expression for a person.
  Unfortunately, those who are fighting cancer lack it after going through chemotherapy.
   Granite Bay High School students, through St. Baldricks, won't falter to show empathy at the annual head-shaving event held on March 8th.
   Participants will "be having their hair shaved on the outdoor stage in the quad [with] music playing on the speakers and [donations being accepted] for all of lunch," said Colin Wills, president of the GBHS's St. Baldrick's club.
  The donations will be sent to the St. Baldrick's organization, where they will be given as grants to children's hospitals around the country.
  The event has been successful, with GBHS raising over $6,500 last year from the event alone and St. Baldrick's having raised over $250 million so far.
  The cause has resonated in multiple student's hearts and inspired them to become shavees.
  "I wanted to shave my head before, [and] I'm not gonna shave my head for nothing," said Hannah Thrash, a participant in the event held last year. "[I wanted to] find a good cause. I know people have done [St. Baldrick's] in the past, [and] it seems it's a good thing to do. So I ended up [participating]."
  According to Wills, simply seeing the shavees post-shave is what evokes the inherency of this event.
  "Each year after I shave my hair, many people will ask me why I got such a noticeable haircut, and it is the perfect opportunity to spread awareness of the cause," Wills said.
  One of those who asked Wills is William Ingram, a shavee for this year's St. Baldrick's event.
  "I remember[ed] people like Wills showing up bald one day and I didn't know why," Ingram said. "I asked about it, and I figured out a way I could do it late and still get in. I did it one year, and I just kept doing it."
  The cause doesn't just reach  students, however – teachers are  involved in the event as well. Darrin Pagel, mathematics teacher at GBHS, got involved when his son began the event at another school.
  "My family got involved with St. Baldrick's eight years ago when my son Peter was a student at Creekview Ranch Middle school and he, along with my wife, organized Creekview's first St. Baldrick's event," Pagel said. "It was a great event and I believe Creekview continues to run the event. We had some friends who were dealing with cancer and thought this could be a way we could support them."
   Shaving one's head might be a large decision – but it's one that in the end proves to be worth it.
  "A lot of people will hide behind their hair. I feel (that) shaving your head is very liberating," Thrash said. "I forgot that [the event] was done in front of the entire school, and it was nerve-wracking, but it was [also] very liberating."
  There is no force to shave your hair though – there are other ways you can contribute and still make a nominal difference.
  "Even if people do not want to shave their hair, they are welcome and encouraged to donate to our school's event," Wills said.
  You can do this by going on the St. Baldrick's website and navigating to GBHS's school-specific event, where you can click on the "Donate" button and complete your donation. By doing so, you'll join the many people who have already donated to shavees participating in the event.
  "Personally, I've had maybe 10 or so people donate. Each person that raises money will [also] have like, five to 10 people donate," Wills said.
  St. Baldrick's, however, is more than just an event to shave heads for cancer. Shavees do multiple things to prepare for this school-wide event.
  Some, like Wills, dye their hair green for the day. Others, like Ingram, grow their hair out.
  "I grow my hair out pretty long for it, so [shaving it is] a drastic change. That makes it more fun for me and other people around me. So I was able to grow my hair really long this year, so that was definitely fun," Ingram said.
  The St. Baldrick's event has been rooted – no pun intended – back to 1999, where founders Tim Kenny, John Bender, and Enda McDonnell pondered how they would give back for the good fortune of their business. It was upon noticing McDonnell's thick hair that Bender came up with the concept of St. Baldrick's.
  "It originally was a play on St. Patrick's Day in March. But they wanted to just highlight the baldness after the event. Their whole theme is green and green colors, kind of St. Patrick's Day," Wills said.
  1 in 285 children will be diagnosed with cancer according to the St. Baldrick's website. But with just a little bit of luck and green from the St. Baldrick's event in GBHS, one shaved head can go a long way.