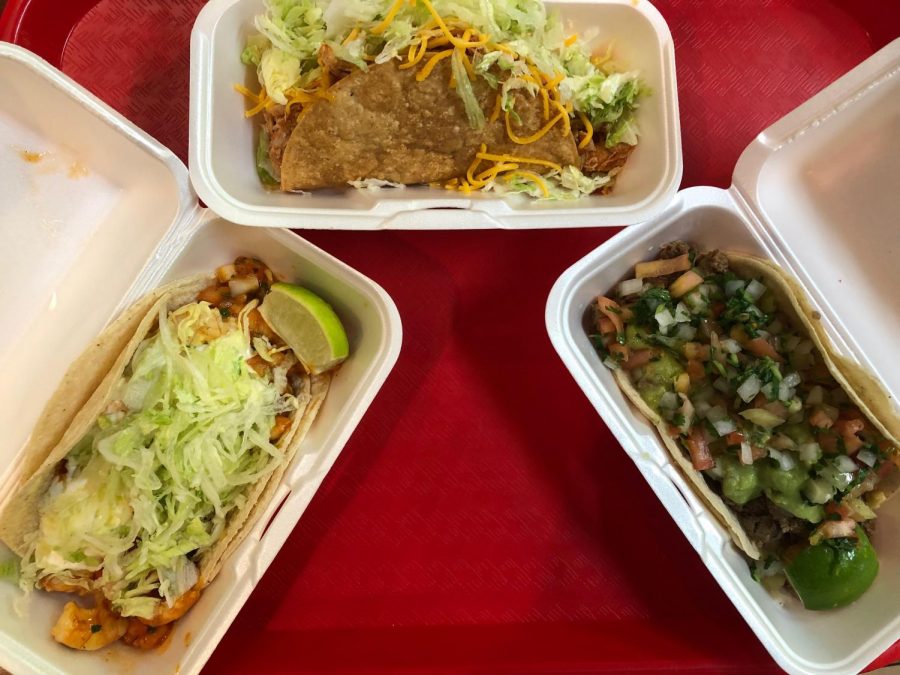 Piper Bacon
Here in Granite Bay, it may be difficult to find some quality Mexican food without having to dig. Taco Bell doesn't really suffice if you're looking for genuinely good Mexican food.
Luckily, just taking a short drive to Rocklin will get you to Adalberto's Mexican Restaurant.
Adalberto's is a tiny place right next to The Piano Store (which is a piano store), and has a drive-thru and only a couple of tables. Don't let its tiny appearance discourage you, though, because the food is amazing.
Adalberto's had been a favorite of mine since I was a kid, but usually I stick to getting their carne asada burritos.
Every time I've gone, the quality of the food has been great. I didn't expect their tacos to be any different, and fortunately, they weren't.
I ordered three tacos: one shrimp, one chicken, and one carne asada. I got water for free and rice pudding on the side. 
The tacos alone came out to a total of $13.60, which sounds pricey but for someone like me, it was plenty filling. The carne asada and chicken tacos cost $4.30 each and the shrimp taco cost $5.
The shrimp taco was my favorite.
The shrimp was amazing. There were no annoying little tails attached, the meat was deliciously cooked and juicy. The flavors all came together really well and made the whole meal taste great.
The carne asada was cooked very well with minimal filler that made for a great, very flavorful taco.
The chicken taco surprised me by being a bit spicy. The chicken wasn't stringy, which made it really nice, fulfilling meal.
There was no wait for the food, and it came out very fast with the same quality.
The only complaint I had was that it was a bit messy. Be sure to grab several napkins when you get your food, or at least a fork, because you're not going to get by very easily without one or the other.
All in all, the quality was very good and very genuine. Of course it wasn't a five-star restaurant, but it was filling, delicious, and overall they were very good tacos. 
If you're looking for genuine Mexican food in Placer County, Adalberto's is the place to go.