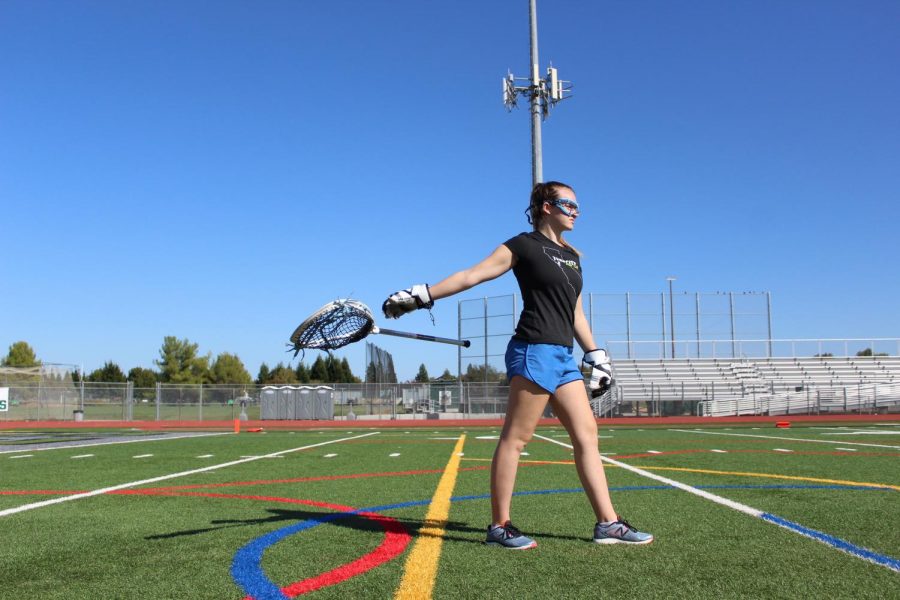 May Lin
Granite Bay High School students are at that time of the year – they are deciding on which sports they might want to pursue this year and beyond.
There are a plethora of sports offered at GBHS: basketball, volleyball, and football are only three out of the 16 choices. In an effort to discover their athletic career, some students decide on the unique option of playing multiple sports.
Along with sports, these GBHS students must also balance their academics – such as their homework assignments and tests and quizzes. Because of these inevitable expectations and additional workload, students playing multiple sports feel extra anxiety and stress compared to their peers.
Colsen Anderson is a sophomore at Granite Bay High School who does multiple sports and athletic activities. "I do tennis for Granite Bay and outside of school I do taekwondo," Anderson said.
Anderson said there is a clash between his practices and home assignments. "I have a little stress with the amount of time I have doing homework after doing sports, practicing and making sure I'm going to all the practices, but  that affects my time for studying and getting my homework done," Anderson said.
Kai Niimi, who graduated last spring,  was a varsity wrestler for GBHS. But earlier in his career, he was even busier.
"The most sports I played at once was three while I was a sophomore," Niimi said. "I wrestled and did track in the spring and participated in Brazilian Jiu Jitsu."
Niimi has actually practiced Brazilian Jiu Jitsu since he was a young child.
"There were a lot of challenges," Niimi said. "Staying on top of homework, various assignments and tests while keeping track of different practice schedules and meets or competitions made managing my time difficult."
Niimi said he was strongly devoted to maintaining his grades while  participating in sports.
"In terms of minimum grade requirements, I never really got to that level just because my parents held me up to a standard that having inadequate grades was unacceptable," Niimi said.
Cross country coach and physical education teacher Angela Pozzi agreed that time management is critical.
"I think no different than if you're (in) theater and a full-time student, and working and a full-time student, and if you're in a sport and (a) full-time student, I think that's a challenge for anybody," Pozzi said. "You're going fulltime as a student, and now you have this extra-curricular activity you like to do."
It works best, Pozzi said, when students care deeply about their activities and academics.
"It's kind of a choice, so I think most people have a positive when they double up on something," Pozzi said.
Even though students have made the decision to play multiple sports, there is no denying they will be burdened with a certain amount of extra stress.
Fortunately, Niimi and Anderson had methods to counter the stress they experienced in their academic and athletic careers
"I talk to my parents about it," Anderson said.
Niimi tried to disengage temporarily from the issue altogether.
"When I encountered stress, I'd just kinda take a step back and really think and plan out what I needed to get done," Niimi said. "Or I'd listen to music."