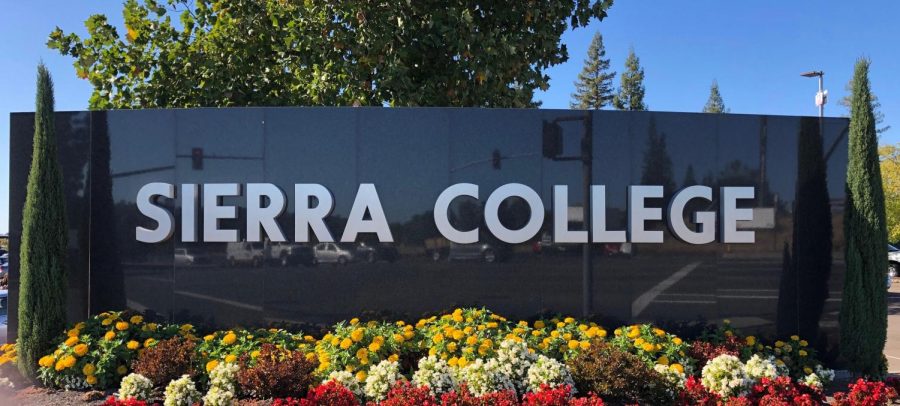 Kate Fernandez
Editor's note: Because of an editing error in the October print edition of the Gazette, this story was not correctly published.  
As the college application season rolls around, the next graduating class of seniors have a lot they need to consider when it comes to the future of their education. 
There are a variety of paths these seniors can choose to go down, and whether that's applying to a four-year university or joining the military, each are equally respectable options. 
However, a third and equally credible choice is often overlooked or dismissed by Granite Bay High students, and that is attending a community college.
GBHS has a great academic track record, and a considerable portion of the student population hold themselves to this high academic degree. 
While doing so, however, community colleges – including Sierra College, which is the local community college for most GBHS students – are often deemed unacceptable choices by these students and their parents. 
Jason Rath, a government teacher at GBHS, attended Sierra College after graduating from Roseville High, and he has noticed these negative perceptions of community college.
"People here at Granite Bay think that you're a failure in life if you go to Sierra College, when in reality, your degree that you get doesn't say where you started, it just tells you that you finished," Rath said.
While many GBHS students have a tendency to dismiss community  college, it's important they recognize the actual benefits of attending a two-year college.
"It's almost a social-ladder type attitude toward it, and it may matter in that way, but in the practical sense, junior college is in every way superior, especially for the first couple years," said Dale Mortensen, a social science teacher at GBHS, who attended Cabrillio College in Santa Cruz County after serving in the U.S. Navy.
"I would say make a choice based on information, try to separate emotion from information," Mortensen said. "Look at budget, look at whether you know what you're going to do, where you're going to have to go, weigh your options."
In terms of budget, Mortensen pointed out a huge benefit of the California community college system is that it is dramatically less expensive. 
In the state of California, students who are starting at a community college now get two years of free tuition.
In addition to being a financially sensible decision, attending a community college can also be a great academic choice for students, including GBHS graduates like Hannah Hopping, who is currently attending Sierra College as a freshman, and so far she has loved her experience.
"Going to school at GB, there is this unspoken expectation among parents and students that every kid should go straight to a four-year," Hopping said, continuing, "For the longest time I was indirectly told that it was the right and 'normal' future to have.
"As a student now, I see it so differently. Even when I made my decision to stay home and go to Sierra, I was nervous and had second thoughts because I felt like it was doing it wrong. But my life is so much better than I thought it would be because I can balance school, work and my personal life so much better."
For Hopping, Sierra ended up being the best possible path for her post-secondary education, and this could be true for many other students, if they only saw the value that lies in attending a community college.
Willy Duncan, the president and superintendent of Sierra College, has full confidence in the quality of community college.
"From a parent or student point of view, it just makes good sense to attend your local community college," Duncan said. "Many notable and highly successful people started their education at a California community college. When these esteemed alumni talk about their experience, they often note that the opportunity to explore their interests, the dedicated faculty, and the personal support they received made for a memorable and sometimes life-changing experience."