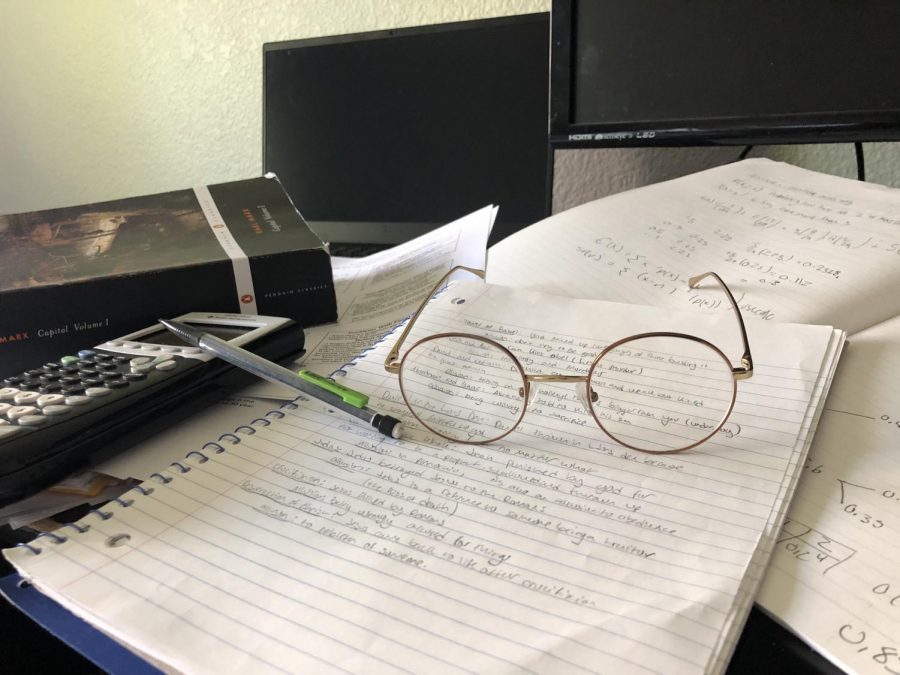 Sean Turner
The transition toward online learning has been a difficult one for students all across the world, and this struggle has manifested itself in many different ways in students at Granite Bay.
For many, the new format for their classes has left them with a lack of motivation that may affect their academic performance throughout the term.
This effect can have many roots, with some describing a lack of structure with online learning in comparison to their traditional classroom.
"I think it's due to the lack of a classroom," said junior Ian McCarthy. "When I'm at home, I'm not usually there to learn… and it is just a lot harder to stay motivated on one task without getting distracted."
For many like McCarthy, the lack of a physical space to designate as a work zone like the classroom once offered can leave one with a lack of focus, due to the many distractions that can come in an average household.
"I have spoken to almost all of my friends and we are all in a similar space," said senior Tasia Thorstienson "It's hard to focus and keep ourselves accountable."
Some have also felt the impact of not only a change in location but a schedule as well.
"Some of my classes have Zoom meetings every day at a certain time to answer questions…but others only have scheduled meetings that happen maybe once a week or less," said sophomore Maia Lee.
For many others like Lee, the inconsistency of schedules from teacher to teacher as well as the different approaches that each teacher takes with their online classroom can make it difficult to keep track of what is assigned.
Some teachers may use Google Meet, some may use Zoom, and each often has a very different way of organizing their Google Classroom, which can lead to confusion among their students.
While there is difficulty staying motivated for students, some have also felt that the course curriculum has changed as well.
"It actually feels like there is more work," said Thorstienson. "I feel like it's gonna be kind of hard to keep up with"
"The workload feels like it's a lot more sometimes… and sometimes and it's also a lot harder to grasp the information, which can make it take even longer," McCarthy said.
While the decreasing motivation has already made keeping up with academic work more difficult, students have often described their workload as increasing after transitioning toward online learning.
The desire for all teachers to be assigning enough work to their students to understand a material has resulted in a bombardment of time-consuming tasks that some have found to be unnecessary busywork.
But quite possibly the largest reason students have struggled to stay on top of their school work during this change, is just how big of a shift the quarantine has been from their daily lives, and how it has affected them mentally.
"We are all in a weird place mentally right now," said Thorstienson. "And that can make it even harder to learn."