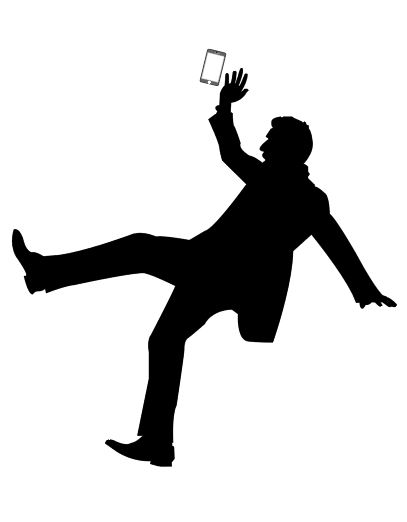 ABBIE GOULD
  Ever since the contagious selfie trend broke out in 2010, it has been a challenge to snap the coolest picture. However, has it gone too far?
  There have been many local reports of injuries caused by attempting to take daring pictures.
  For example, in 2017 a Sacramento woman fell 60 feet off of Foresthill Bridge in Placer County onto a trail below while trying to take a selfie. She was knocked unconscious by the fall and was rushed to the hospital where she had surgery for multiple fractured bones.
  While bridges are common places for such accidents to happen, people have also fallen off of cliffs, been hit by cars and trains, drowned, and more just by attempting to take the prefect and postable selfie.
  "I've risked my safety for some cool pictures," junior Nick Parker said. "I'd do it, but only if I was confident enough in myself that I wouldn't die."
Parker has a dangerous picture taken in 2018 of himself on top of Half Dome in Yosemite National Park. Heights tend to be a reoccurring place for such pictures to be taken.
  Junior Reagan Dolan has another opinion about whether people should consider this type of photography.
  "People that risk their safety for a picture are photo-obsessed," Dolan said. "I don't think everything in life should be recorded through a phone, I think people should put it down and enjoy what's ahead of them."
  Knowing the consequences of dangerous selfies, sophomore Ashley Mullican agrees with Dolan that they are a risky choice.
  "It's not worth the risk just to take a picture, you can take a cool picture without getting hurt!" Mullican said.
  Senior Anderson Marks, however, has succeeded in taking a very dangerous picture. He successfully sneaked a selfie with a wild animal in Yellowstone National Park.
  "I got really close to a Bison to take a photo with it," Marks said. "Looking back on it, it was a really bad idea because I could have scared or angered it and gotten really injured."
  Since 2011, about when the selfie trend began, more than 250 people worldwide have died while attempting to snap the perfect picture. Interestingly, the highest number of deaths caused by selfies has taken place in India.
  It seems silly to die over a selfie, but when looking on the screen of a phone, one is less aware of what is going on around them. Therefore, it is smartest to check the surrounding area before looking at your phone and not to move positions while taking a selfie.
  It would be best to avoid more injuries and deaths due to pictures in the future.
  "In general I don't think it's smart," Marks said. "You see on the news how people die from taking photos in (a) dangerous place, and it's not worth it at all."