A Cheer for Homecoming: Freshman Dylan Rowe shares her experience at Homecoming Events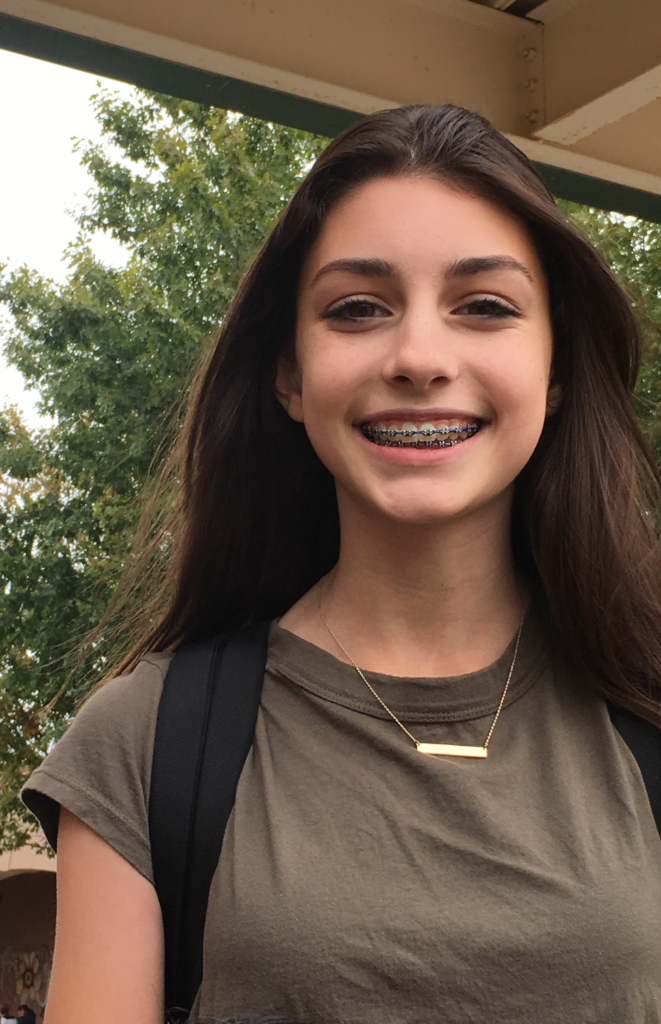 Freshman and longtime cheerleader Dylan Rowe, cheered at her first Bonfire on October 20 and Homecoming football game on October 21.
Rowe cheered on the Jr. Midgets cheer squad, and  now cheers on the junior varsity team. Despite moving to an older team, Rowe still continues to help out with the younger kids. On October 20 and 21, she cheered at her first Homecoming Bonfire and Football game.
"It was a really fun experience to cheer in front of everyone and see all of my friends that are in different classes," Rowe said.
Bonfire is a big social  event  that  brings the school together. Many of the school's cheerleaders and dancers perform at the bonfire and homecoming games. Homecoming is easily one of the biggest events for cheerleaders at Granite Bay. A lot of work goes into practicing and rehearsing homecoming routines.
"When we learned the routine for homecoming, it was midterms week, it was definitely a burden to learn the routines because it's so many moves," Rowe said.
Being an athlete requires time management skills, because practice takes up a bulk of athlete's afternoons.
Rowe  had to cut things out of her schedule, in order  to memorize her cheer routine and study for Midterms. " I actually went over to someone's house and we had a group study session and practiced for cheer," Rowe said.
Rowe has seen many Homecoming Football games as a Jr. Midget Cheerleader, but this year was the first time she participated in one.
"Overall, I really loved my first homecoming game because I got to see all of my friends and hear the band, and watch the varsity football players win their first football game. I rate it a 10/10!" Rowe said. 
by Sienna Le