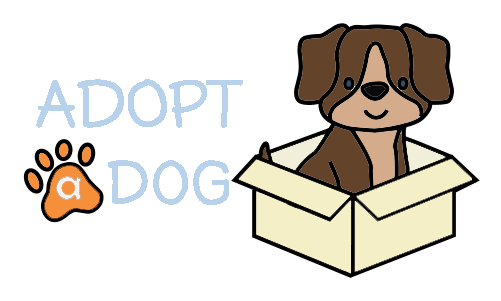 Gazette/GBT.org iIllustration/ABBIE GOULD
  As school starts back up and holiday magic begins to wear off, puppies and rescues often find themselves without a home.
   Though the number has slowly been declining since 2011, approximately 6.5 million rescues find their way to shelters each year across the United States according to the American Society for the Prevention of Cruelty to Animals (ASPCA).
  The holidays may be an ideal time to bring home a new pet, however those who haven't prepared for pet ownership can find the task to be too difficult.
  Senior Maryanna Agafonov adopted two puppies with her family years ago and Agafonov's family loved the two dogs.
   But they were quickly overwhelmed with the responsibilities required to take care of the puppies, "We realized very quickly that two dogs for first-timers is not very manageable," Agafonov said.
  Agafonov's family ended up selling one of their puppies to an older couple soon after.
  This is common in first-time pet owners. Families may find themselves in love with an animal, yet they may also find that pet ownership is often more difficult than they anticipated.
  With kennels, food, bowls, beds, and more costly items necessary to care for a pet, unplanned expenses tend to add up as well, and pet owners often find themselves unable to support an animal without proper planning and budgeting.
  Shelters often get busy around Christmas, because "family's want a pet for the holidays," Jenny Olmstead from the Placer Society for the Prevention of Cruelty to Animals (Placer SPCA) said, "We definitely do see returns from the holidays, that's not uncommon."
   The holidays are a great time for adding a new member to the family, but it's not uncommon for people to get ahead of themselves.
  "I've definitely seen other people get pets for the holidays that they can't keep," Olmstead said, "Maybe they weren't ready for them or didn't understand the amount of work it was going to take."
  It is easy to get caught up in the magic of the holidays, especially when receiving a pet on Christmas morning seems picturesque.
   However from tearing up furniture to peeing on the rug, a pet can quickly become a much larger responsibility than people originally thought.
  Returns are most often seen to be pit bulls,  Jack Russell terriers, and German shepherds according to iheartdogs.com.
  "This time around we saw more puppies coming in," Olmstead said.
 Senior Ruby Lassila has witnessed her cousins receive a puppy for the holidays.
  "The kids are not the most responsible kids," Lassila said.
  Though they still own the dog, "the parents ended up having to take care of him," Lassila said.
  "Giving a pet to someone who may not be ready for that responsibility is not a good idea," Agafonov said.
  "The holidays aren't only a culprit for returns, but due to people coming in and out of homes more often, strays often find their way into the shelter," Olmstead said.
   Though there is an influx of animals that come in during the holidays, it is not the only time a year strays are seen in shelters.
  "I'd say the time where we get the most dogs is during storms," Olmstead said. This is typically due to the loud wind and thunder that can scare dogs, "We get busier during the summer too," Olmstead added.
  The summertime is also great time to welcome a new member into the family, as kids are out of school and families have more time to invest in a pet.
  As of 2019, January was the first state to ban pet stores from selling any cats, dogs, and rabbits that are not rescues or from shelters.
  The law was put in place as an attempt to crack down on puppy mills, in which an estimated 2 million puppies are bred each year.
  Puppies from mills currently make up about 99% of those sold in pet stores nationwide.
  "The more time [strays] go out and get exposure to the public, the more adoption rates will go up," Olmstead said. This will end up benefitting the animals, as it will be more likely for a pet to be seen and adopted at a store than going through a breeder.
  Along with this law, puppy mills are also officially illegal in the state of California, and any stores found selling an animal that is not a rescue will be fined $500.
  Lassila, proud owner of a rescue puppy herself, is excited for what the new law may bring.
  "There's so many animals that don't have a home," Lassila said, "They need to go to genuine families."
  "I think the new law is great," Agafonov said "rescues need homes and love too."
  When looking into adopting an animal, it's important to take your lifestyle into consideration.
 "Are you a quiet house? Are you a busy house? Are you going to be gone a lot?" Olmstead said, "Go based off that."
  Always make sure to research the animal and its needs before bringing them into a home.
  Shelters are always willing to answer questions and advise those looking to adopt on the best way to go.
  There are also several websites that offer information on different animals such as the best environments for them.
  "It never hurts to read more, it always hurts to read less," Olmstead said in regards to being prepared for a new pet.